Why Burst Crackers For All Occasions?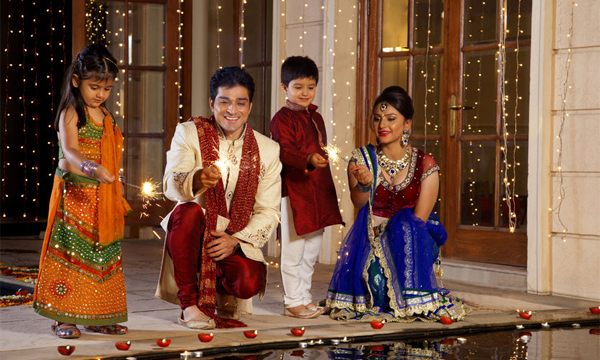 Until a decade ago, the smell of burnt crackers in the air, the night sky studded with amazing display of fireworks and constant sounds of bursting bombs would only mean that Diwali celebrations have begun. But, this scenario has seen a dramatic change in the recent years, as crackers are not only associated with Diwali alone. People have started associating crackers with all kinds of celebrations and for all occasions like wedding, birthday parties, political wins and cricket match wins. This change in the usage of crackers also indicates that the sales volumes at the online shops that selling crackers online are also increasing.
Role Of Crackers Online Selling On Several Occasions
Diwali Celebrations
In India Diwali is celebrated by the North Indians to mark the victory of Lord Rama in the battle against Ravana. The South Indians, on the other hand, celebrate Diwali as the day when Lord Krishna killed Narakasura to symbolize that good always wins the evil. They burst crackers & fireworks to celebrate the death of the demon king and to ward off evil spirits.
During Weddings
These days, the celebrations in weddings are never complete without bursting of crackers. People celebrate the wedding function and reception of their loved ones by bursting crackers like sky shots, rockets and comets when the procession commences to mark the arrival of the bride and the bridegroom.
When your kids bursting crackers & fireworks, you should teach them crackers bursting safety tips.
For Poojas
Ganesh Chathurthi is a popular Hindu festival that is celebrated to get the blessings of Lord Ganesha. After performing the pooja and aarthi, the statues of Ganesha are taken to the sea as a procession with lot of joy and fervour and crackers sold by CrackersIndia.com are burst to mark the celebrations. Fireworks shopping online have a huge role during the immersion of idols of the goddess during the festival of Navrathri.
For Political functions
People burst crackers during the election campaigns, rallies and political wins in elections. The rallies are often accompanied by bursting fireworks and crackers to grab the attention of people.
Film Releases
The celebrations of first show of the films of their favourite superstars are never over without bursting crackers in the front of theatres by their fans. These celebrations with crackers would make the people around them know how much fan base each star has, and acts as the scale to measure his or her popularity level.
In short, using crackers has become a must have phenomena for all occasions, making it a staple choice all year round.