5 Ways to Surprise Your Beloved with Birthday Gifts
Birthdays are absolutely close to our hearts. It's that time of the year when you take an extra footstep towards another year with loads of smiles and celebrations. This special day indeed needs special attention with all special and unique things curated ahead. In case you are looking forward to celebrate your loved ones' birthdays with some out of the box ideas, then definitely you cannot celebrate it in the ordinary manner. Even if you include conventional items like cakes and flowers, you can make them out of the box with the right kind of ideas at your hand. So here is a quick glimpse how you can make an ordinary birthday an ideally memorable one with some amazing birthday gifts
choices.
Make the Birthday Start Right At With Midnight Surprises
The first idea which you can definitely work out to make a birthday truly surprising is to send a gift right at midnight. Whether you are with the birthday boy/girl or not, the midnight surprise should be a must on your list. Though it may not be feasible enough for you to hop into a shop and then get a gift at midnight, but definitely you can seek the help of an online flowers and cake delivery service who provide you the same feasibility. So in case you are wondering to turn out a birthday into a true surprise, undoubtedly keep midnight gifts delivery as an option. Birthday gifts online midnight delivery have left behind many successful birthdays.
A Surprise Lunch or Dinner Would Work Out the Magic
Plan for a surprise lunch or dinner where you can spend time together with your loved ones. It's their birthday and definitely their birthday demands all dedicated attention towards them. Skip your other commitments and try to give time and moments through a surprise luncheon or dinner. If you are searching for options to surprise during those private moments, then you can definitely go for choices like a fresh bouquet of carnations or roses depending on your loved ones' preferences. A sudden bouquet as a present during a lunch conversation or dinner is definitely something truly appreciable.
Customized Gifts Can Make the Best Surprises
The next thing you can definitely do is try to choose gifts with a personal touch. Imagine you are celebrating your mom's birthday and you decide to make her feel nostalgic. Gift her a customized present such as a coffee mug or a lamp. Ensure that they have her pictures from her childhood or of any moments that make her feel special. This may not be planned only with your mum but also for anybody who loves to get a touch of personalized touch in all the special events of life. For every relationship in your life, you can plan this unique kind of surprise for the evergreen smile of the person.
Cakes with a Twist of Taste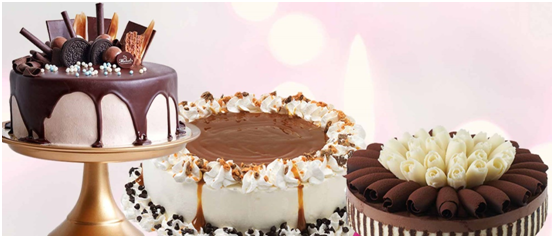 Another unique idea that you can keep planning ahead for the birthdays to be special and exceptionally memorable is that you can arrange for photo cakes. Cake cutting ceremonies are the integral parts of any birthday and in case you have planned to gift a cake for the birthday boy or girl, you can order for a photo cake. Photo cakes have become the latest trends of today's gifting. The reason is purely because it allows you a scope of personalizing your gifting moments. With a photo that has etched a mark in your loved ones' memory on the cake, photo cakes truly give you a scope of celebration in a different yet memorable way.
Plan a Day Filled With a Chain of Gifts
The last thing that can be on your gifting list to make the gifting session an amazingly well-crafted one is to plan a chain of surprises throughout the day. Look for a verified online portal that gives you access to a host of gifts. You may choose flowers, chocolates, cake and a gift that he/she would love to have for her birthday. The reason of choosing online gifting partner for the purpose is that you do not need to go through any sort of hassles for planning a day full of surprises. With prior orders online, they are responsible for keeping the day of your loved ones happy and unforgettable.
Next time when you plan to surprise somebody on their birthdays, don't forget to follow these set of rules.