The Best iPhone Education Apps of 2017 That Students Should Download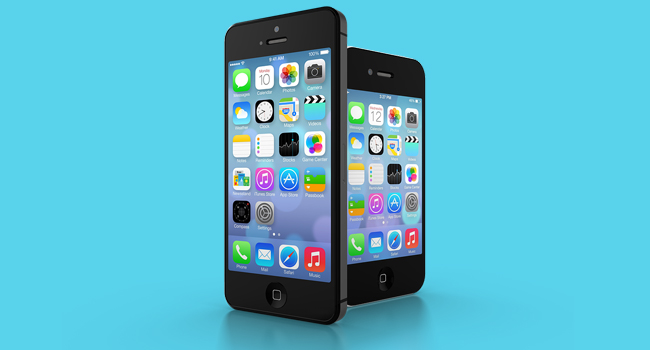 With the advent of mobile applications, the entire education system has been revolutionized. Now, students prefer to study and learn over their smart phones using top education applications that are available on the app stores (Google and Apple App Store).
The communication between a teacher and student is not just limited to classrooms; they can discuss their courses, chapters, and doubts anytime and anywhere using education apps. Soon, the old and traditional way of education will disappear, allowing students to learn and study from the comfort of their home.
Today, you can find various mobile app developers, who have directed their maximum attention to the educational sphere as the demand for best apps for learning is increasing constantly. Talking about education and learning apps, Apple App Store has a complete list of education apps to choose from.
When it comes to choosing some of the top and feature-rich education apps, you might get confused as there is a never-ending list, and it is not feasible to install all the apps and check one-by-one. Therefore, I have listed 2017's top iPhone education apps that students can download and make learning easy.
    Edx – Free Online Courses from the Top Universities and Institutions
Edx is one of the top iPhone education apps that allow students to learn from the experts of Harvard University, MIT, UC Berkeley, Microsoft, Linux, The Smithsonian and more. The application provides free courses in computer science, history, engineering, big data, psychology, statistics and hundreds more.
Students can learn anytime and anywhere using this education application as they can live stream or download videos to watch it on the go. They can also test their knowledge on quizzes and exams. Moreover, you will get the flexibility to learn on your time and schedule, so there is no need to be bothered about the schedule.
Top Features of Edx App:
Allows downloading courses videos to watch anytime and anywhere.
Live streaming of class videos through a cellular connection.
Check courses, announcements and test your knowledge with tests and quizzes.
Follow along course videos with closed captions
Download Link – iOS
    Khan Academy – Allows you to learn almost anything for free
Khan Academy is another top education application for iPhone users. This application allows students to learn almost anything for free of cost. Students can find 10,000+ videos and explanations at their fingertips in math, economics, history, and science.
In addition to this, they can also find over 40,000 interactive common core aligned practice questions that are included with instant feedback and step-by-step hints. They can also follow along with what they are learning in school and practice at their own speed.
So, if you want to prepare for upcoming SAT, MCAT, GMAT or in case, if you are feeling particularly adventurous, you can learn how fire stick farming changed the landscape of Australia.
Exclusive Range of Features:
Keep learning even when you are offline. You just need to bookmark your favorite content to your list for instant access.
Sharpen your skills with its interactive common core aligned practice questions.
Instantly find what you look for. The redesigned navigation and search make it faster to look for what you want.
Download Link – iOS
    Space – Make Your Own Universe and Play with the Law of Nature
You can make your own universe and play with a law of nature. Space is the best iPhone application that allows students and learners to build asteroids, nebula, comets, planets, moon, stars and more. So, you can experiment with a supernova, gravity, planetary collision and so forth.
With this application, learning astronomy and astrophysics for fun and creativity. All celestial bodies that you make can move and interact in actual time and in accordance with the Newtonian astrophysics laws.
A Wide Range of Features:
Meditate in the indescribable beauty of space, which you make, anywhere and anytime. You can hold your device to see the universe in from any angle.
You can zoom out to the Interstellar space and explore stars that made by other users across the world based on real geolocation.
Create your own universe at your fingertips
Download Link – iOS
    Math 42 – Solve Your Math Problems and Get Better Grades
Math 42 is helping more than 2,200,000 middle-school, high-school and college students to solve their math problems and get better results at the most affordable rate.
It is a trusted mathematical resource across the world and the numbers prove it.
There are more than 2.2 million people, who have downloaded this app, used on over 450.000 iPads in schools. It will be simplifying and expanding application that gives intelligent suggestions on how to approach a problem. Moreover, it has instant-calculator that computes while the entry.
Exclusive Range of Features:
In-depth step-by-step solutions, which adapt to a student's requirements.
Interactive graphs, which visualize problems.
Automatically created and curated assessment, allowing and facilitates rapid progress.
Wide corresponding mathematical explanations with examples.
Download Link – iOS
    BYJU'S – The Learning App
BYJU's is one of the top iPhone learning application that will make you fall-in-love with the learning. You can stay on top in every subject with classes from India's top teachers like Byju Raveendran using state-of-the-art technology for visualization. You can comprehend and master different concepts from 4th class math and science to class 12th.
The application's video lessons are designed by India's best teachers and these unique video class modules will give you thoroughly understanding of even the most complicated concepts in such a simple way that you can fall in love with learning. Even, you can find some of the top modules on CBSE sample papers for class 4 to 10th students, ICSE, AIPMT and IITJEE coaching for class 11 to 12 students.
Top Features of BYJU's App:
You can find engaging video lessons that are mainly designed by India's best teachers.
Get complete syllabus coverage as the modules are planned in a way as to deliver complete coverage of all state-level boards.
Chapter wise tests are also obtainable, so students can find full-length and topics based tests like IITJEE and AIPMT Mock Test and ICSE and CBSE papers for 4th to 10th class.
Download Link – iOS
    Mathway – Math Problem Solver
Mathway is an excellent iPhone education app that currently used by millions of users. Till date, billions of problems have been solved as Mathway is a number one math problem solver. No matter what type of problems you want to solve, the application can help you from basic algebra to complex calculus as it easily types your problem in to get instant free answers.
You can get detailed step-by-step solutions with this application because it is like a private tutor in the palm of your hand, providing you instant homework help anywhere and anytime. Moreover, it will give answers to your problems for free of cost, but if you want to get step-by-step solutions, a monthly (19.99) or annual (79.99) subscription is obtainable.
Mathway App Features:
This app is easy-to-use and efficient that appeals to anyone who needs help in solving math problems.
This tool will show you how it reached its answer, letting you learn from the process.
Mathway is like a private tutor in the palm of your hand, so install it and start using it.
Download Link – iOS
What's Next Possible in Education Apps Industry?
As we all know that the e-learning has changed the whole picture of the education system. It has almost saved 50% of the time compared to the traditional teacher-student education system. According to one report of 2014, there were approximately 46% college students who took at least one course online, and it is expected that by 2019, more than 50% of all the college classes will be online, allowing their students to participate in any course of their wish.
The worldwide m-education spending is projected to reach 37.8 billion US dollars in 2020, which is up from 3.4 billion U.S dollars in 2011. With these numbers, you can imagine that in near future what type of iPhone education applications are going to develop.
A lot of universities and schools are looking forward to building their own education application, comprising features like instant search option, check syllabus & progress report, audio lessons and pronunciation of wordings, private message to teachers, etc. No matter what your requirements are, you can develop your iOS apps by discussing with any professional iPhone app development company that has experience in developing such apps.
Author Bio: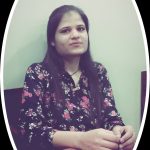 Jyoti Bharwani is a Content Manager at Space-O Technologies that is specialized iPhone app development company. She has a keen interest in writing about mobile apps development and marketing. She has also started writing about blockchain technology and Augmented Reality. In free time, she prefers reading non-fictional books.