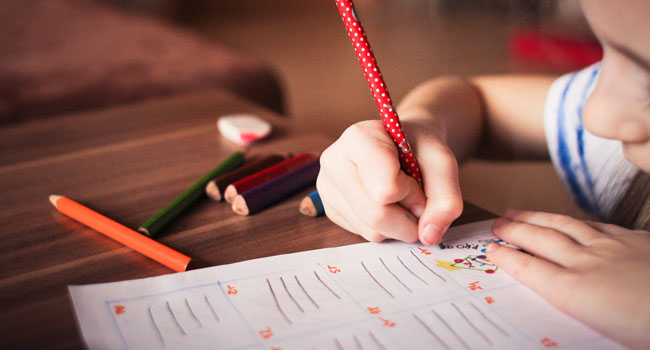 Kids often face trouble while doing their homework. However, we are here to help you out with cool and amazing DIY study table for kids. Every kid wants a desk to study, draw, write and of course craft. It's their favorite thing to do. However, building the desk isn't tricky anymore as today in this blog we are going to share with you DIY ideas.
It's quick, efficient and looks stunning once you have completed with the look. You can also add décor to the table if you want to follow a specific theme.
Besides, the kids are tired of watching open table in schools. By having this colorful table for the inspiration, your kid will definitely enjoy studying, carrying out other activities and change in the routine. To find out more, keep scrolling!
Corner Table
The first DIY is to create a corner desk. For this, you can get a study table and wooden shelves. Firstly, paint the blocks into your favorite color. Now, arrange the desk in a corner, and get your hardware tools to put the wooden block right upon the desk. Kids can keep their books or favorite things on top of it.
The space left out between shelves and table – use it to hang pictures and drawings, essential notes, timetable, and all such things.
DIY Wall Attached Table
In this DIY, you will need to mount the wooden L shape blocks using the screws on the wall. For an alluring touch, you can paint it your kid's favorite color and attach the recent artwork. Use the right furniture and accessories to make it look attractive to the kid. Avoid using dull colors for the positive vibe.
DIY Chalkboard Table
If you are able to pull together necessary materials, then DIY chalkboard table is a brilliant option for you. In this DIY with simple and crafty storage ideas – you can make an inexpensive study table for the child. Get a study table of adjustable height and comfortable chair for him or her. Moreover, next hang pegboard chalkboard. There you go, It's all set.
Chic DIY Study Table
Your not-so-small kid might be a teenager. Hence, having a chic style DIY study table will bring a modern and designer vibe. Again, as mentioned earlier always get study table of adjustable height that fits everywhere. You can incorporate different hues and hang dream catchers as well.
When you are deciding to make a study table for kids, there are five essential elements to consider.
Color Palate – Have wallpaper or paint the wall in a bold color to brighten up the mood. Don't forget the shelf openings as well.
Furnishings – Ensure to keep storage and cabinets so that kids can put their stuff inside it. Also, a comfortable and cozy chair will keep the kiddo happy.
Lighting – Natural light is an essential element for the room. Hence, the ambiance and lighting fixtures should be perfect.
Organization – kids often misplace their items like pens, notebooks, colors, and all such things. Therefore, keep baskets, containers, cabinets, and boards to maintain the study room tidy, and everything at its proper place.
Personalization – last but not least, kids might get bored quickly with a constant pressure of studies. So, keep few gadgets, games, and artwork for them to do during free time.