The Bucket List: Toys and Books Every Kid Loves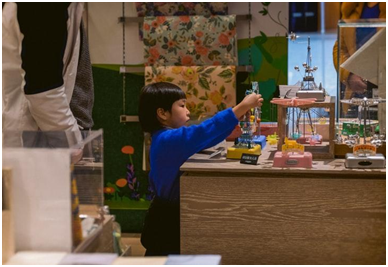 The key to child development is play-based learning. Through play, children may acquire abilities such as thinking, motor control, developing interpersonal interactions and reading to mention just a few. Here are a few books and toys that any kid will love and enjoy playing with.
1.  VF-11B Super Thunderbolt Jet Model Kit
Model kits serve as great STEM toys and make for an amazing hobby that enthusiasts of all ages can enjoy. Scale models, like this fighter jet kit from Hasegawa, offer the opportunity for kids to construct a project from start to finish and experience the rewards of patience and hard work.
2.  Wooden Tool Set
Toy tools are perfect for promoting motor skill development while providing endless, industrial fun. This wooden tool set is aesthetically pleasing and made of non-toxic, eco-friendly materials. Everything in Plan Toy's collection is safe, but sturdy enough to be tossed around while nurturing your future builder's creative development.
3.  Good Smile Company Pop Up Parade Junko Inashima Figure
Starting a collection can help kids build focus, patience, and commitment. The 'Danganronpa' series offers a variety of authentic, high-quality anime figurines like this Pop Up Parade Junko Inashima striking a powerful pose together with Monukuma.
4.  Musical Lili Llama — Wooden Activity Toy
Musical activity toys like Musical Lili Llama are a great way to introduce toddlers to music while fostering motor development and auditory stimulation. Little ones are able to develop their hand-eye coordination to make noise — all with no batteries required.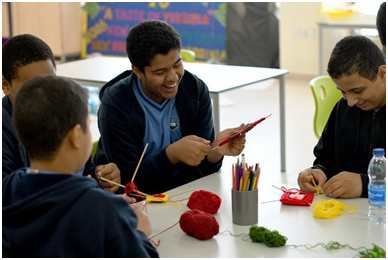 5.  Crystal Puzzle
When it comes to brain-building, puzzles are the ideal medium for developing STEM skills like spatial and logical reasoning, shape recognition, and problem-solving. This 3D puzzle is adorable and aids in building motor skills and hand-eye coordination.
6.  Ultimate Magic Show Kit
Through performing magic for others, kids are able to practice public speaking and how they communicate. Magic sets are also great for sparking their curiosity. This magic show kit includes everything they need to wow their audience and build their confidence.
7.  18th Century Longboat Ship Kit
By building scale models, like this 18th Century Longboat Ship kit, children are able to learn organization, patience, and achievement. It's one of the best hobbies for both kids and adults alike that help develop and finetune crucial skills.
8.  Hanayama Cast Nut Puzzle
The Hanayama Cast Nut Puzzle is an awesome way to raise the stakes for puzzle-lovers. Hanayama's unique puzzle offers a real challenge for the problem-solving, concentration, and analytical skills of kids and adults alike.
9.  "Dream Writer" by Sandhya Rao and Tanvi Bhat
This beautifully illustrated children's book is a lovely way to practice reading while inspiring kids to start writing and illustrating their dreams. Through story-telling, they learn to engage, stimulate their imagination, and explore character conflicts to build their own identities.
10. Playful Chef Cake Decorating Kit
Decorating cakes is a sweet way to foster children's creativity. Build their confidence, develop motor skills, and learn about kitchen safety while making something tasty with this cake decorating kit.
Children learn the most from playing. Providing toys that engage their senses, spark their imaginations, encourage interaction, and help develop their minds is crucial. These toys and books are the perfect mediums for fostering children's mental and emotional growth while they play and have fun.