How Parents Help Their Children in Choosing Career?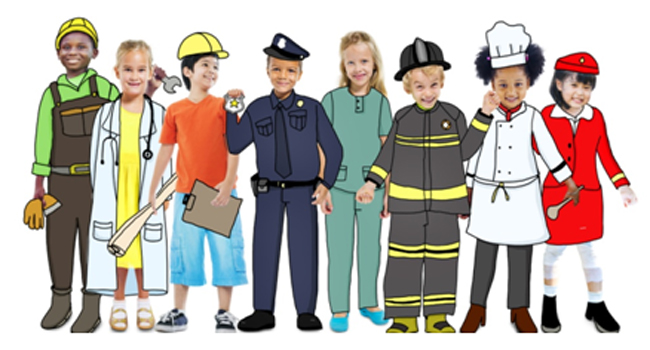 "At the end of the day, the most overwhelming key to child's success is the positive involvement of parents." Jane D. Hull
Often when students are being asked about what they want to become in their life, they give a common response, "I want to become like my father or mother." This means that children greatly follow the footsteps of their parents, which further proves that parents serve as a major influence in the career selection and development of their children.
Career guidance is all about helping children recognize their interests, passion, and strengths, based on which choosing a career that is right for them.
As a parent, there is plenty you can do to support your children in helping them make successful career choices. Here's how you can play your role well.
Help Them Know Understand their Interests
As a parent, you should understand that every child is unique. They have their own interests and imagination. Help them realize their strengths and weaknesses, and their work values. Observe them deeply, what they do, how they participate in activities, what subjects they are more interested in, and how they take their world around. Their interest in a particular subject or activity can help you list out several relevant career and narrow down the sea of career options.
Boost Uniqueness
Do not go with your preferences for them. Never pressurize your children to become what you want them to be. Remember, they are humans too and should be given the space and freedom to live their own life. For this, it is crucial that your career advice remains impartial. Be realistic and keep an open-mind about your child's potential. Also, seek guidance from their teachers and mentors as they are the ones who know their potential professionally.
Welcome the Changes
The world is changing at a very fast pace. Earlier, the career options were limited and comparatively less competitive. But now, new roles and jobs are created on the go. Other than educational qualifications, students need to possess good IQ, and focus on improving them at other aspects like personality, character, and ability to cope with failure, persistence, networking abilities and to think critically. Parents should help their children explore these changes, adopt them and evolve in a way to cope with.
Help them Plan
Once you are sure about your child's passion and interests and the possible career options, it's time to plan for them. Evaluate their needs and help them fulfill those requirements. They might need additional assistance in the form of coaching, books, etc. Also, help them plan out where to begin from like choosing the right subject and college, and so on. Be a mentor and a great support to them. You can seek help from online resources, guides and mentors if in case you need assistance, too. A right action plan can help your child achieve their goal, for sure.
Would you like to share your opinions and ideas on the same? We will appreciate your participation. Share your thoughts in the comment box below.
About Author:
Rajesh is co – owner of Easy Management Notes. Easy Management Notes provides students & professors a platform to share their study notes, research paper, case study & other study material online. IT graduate and MBA in marketing & IB, Rajesh is a Management Enthusiast.