15 Fun and Engaging Educational Apps that Your Children Will Enjoy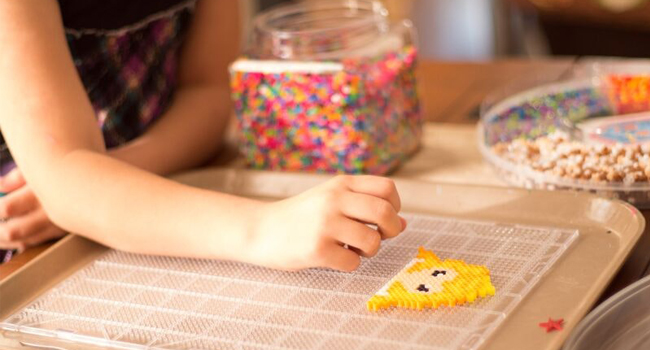 Technology has made learning incredibly simple for children. Today there are multiple apps for children that not only makes the whole process fun and fulfilling, but also effective. From language skills to math to coding, these apps present a wide variety of topics for children belonging to different age groups. So mentioned below are some of the best educational apps that are loved by every child.
Duolingo
This app is particularly beneficial if you want your child to learn a foreign language. Not only does this educational app assist the children to learn different languages, like French or Irish, but also the help adults to learn the foreign languages. The aspect of gamification makes it one of the most engaging educational apps for children to enhance their language prowess.
PBS Parents Play and Learn
This is another entertaining educational app for children, specifically for the preschoolers and the ones studying in elementary level. A plethora of kid-friendly games helps to retain the child's attention while allowing them to acquire the basic knowledge about math, language, and more. The app even provides useful tips to the parents on how to carry on with the learning process without the help of the app.
Quizlet
Before mobile devices came into the picture, the humble flashcards had a prominent presence in the study table of the children. Quizlet allows the parents and kids to prepare their own flashcards on any subject. Additionally, children can search for flashcard sets on a wide variety of topics.
Parents have the option of monitoring which flashcard sets kids have access to and utilise the flashcards to make the children learn new information. The best thing is its ideal for all ages.
Kodable
This app is specifically designed to help school kids to learn the basics of coding. It has been modeled in a video game style approach. This app has garnered popularity among the parents. Moreover, it has been widely used in elementary school classrooms to teach children the basics of coding. The cute aliens help to maintain the attention and get the parents involved as well.
Little Digits
This app makes for a perfect blend of education and entertainment. The app helps the children with counting numbers. Simply touch the screen fingers, and notice the numbers appearing as adorable, and funny animated characters. This compelling game consists of simple addition and subtraction sums and other basic information.
MoMA Art Lab
Aside from Math, language and science, if you want your child to develop an artistic prowess, then MoMA Art Lab helps to unleash the creative side of your child. The Museum of Modern Art has designed a digital alternative for children to know more about various artists. It also assists them to create something on their own.
Sparky's Brain Busters
Trivia games appeal to the people of all ages and Sparky's Brain Busters app is no different in this case. This app acquaints the children with fun, yet educational trivia. The app contains various trivia on science, math, social studies, and fire safety. Sparky, the Fire Dog, presents many challenges for the children which helps them to learn new facts and enhances their skills.
World Academy
This app will evaluate the basic knowledge of your children about the world in general through colourful pictures, and audio clips. This app could be a bit tricky, but it provides a great deal of knowledge to the children. World Academy is widely recognized as an educational app for world geography. It also presents a general overview of the world famous monuments, songs, flags, music etc.
DragonBox Algebra
With this app, your children will no longer feel jittery while solving a math problem. DragonBox is designed to teach polynomials, fractions, and other basic concepts of Algebra through entertaining games. This "game-based learning" system use the games to slowly familiarize the children with the operations required to isolate X in equations.
SpellingCity
This multi-game app is designed to teach vocabulary and spelling to children. This app presents various spelling tests so that children can learn at their own pace. Custom words can be included in the app so your children can learn effectively. With multiple games to play, it's highly unlikely that your children will be bored.
Stack the States
Amidst the flurry of fun educational apps, Stack the States may just be one of the most intriguing games for both the children and their parents. The app enables players to literally stack the states and learn fascinating facts, and trivia and play mini-games. Stack the Countries and Stack the States 2 are also available on Google Play and iTunes.
Mad Libs
This game has been immensely popular among children for quite some time. Kids can learn about verbs, adjectives, adverbs. They can also comprehend how to apply them in a sentence with the help of this app. Earn badges and stickers every time you play. Children will have option developing funny stories while they learn English grammar and vocabulary.
BrainPOP Featured Movie
Learn about an array of topics, be it environmental issues or the art of Frida Kahlo. This app consists of animated movies that provide valuable information within a few minutes, through a simple and conversational style that's easy for children to decipher. Children have to take a quiz after every movie and the grades are recorded, ensuring they have retained whatever they have learned.
Chem Lab 
Through this app, children can learn chemical formulas as they blend in the elements in a flask. Mixing the wrong chemicals leads to an explosion and the right combination of chemicals helps the children to advance to the next level. Children can also keep track of their progress or compete against their classmates through this app.
Mystery Math Town
This app presents an engaging game coupled with an excellent learning opportunity for the children. This game requires the children to solve the mystery of the missing fireflies by solving the subtraction, addition, and multiplication problems. The game also promotes critical thinking and strategy skills among the children.
So with these apps, the process of learning will become simpler and a lot more appealing to your children.
Author Bio:
Natalie Gracia is a middle school teacher in the UK and a professional academic blogger in her free time. Sharing her teaching and essay help experiences, she envisions a better and more systematic pattern of education that should be mandatorily made available to children all over the globe