Most Effective Ways to Overcome Children Problem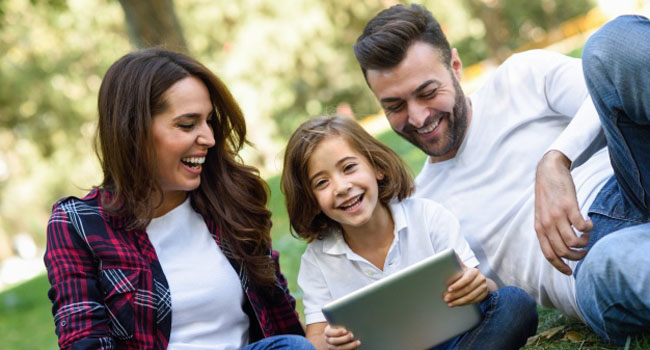 In this modern world, technologies have developed a lot. In the same time there is mental distress too. In this, the most important thing is kids. A problem is directly related with the age of the children. You have to follow their ways of behavior always. Let's see how we can overcome children problem in a most effective way.
Listen Carefully
At all times children used to try a lot to say their problems to parents. When they try to say, and then hesitate for something, you have to understand that something is wrong with them. So once your children are tending to say you something lend your ears and time to listen to their problems.
Patience
Kids nowadays used to ask a lot of questions. Even though you answer them they used to repeat the same question more than 3 or many times. Don't underestimate them for their questions. With patience, answer all their questions without discouraging them.
Mental Stress
At present times the children are too sensitive and they want all their wishes to come true immediately. Here the role of parent is very important. You can overcome your children mental stress easily. You have to practice in such a way that, get your children only what is useful for them.
Speak to them and explain them which tends not important in their demands. Instead if you get all things what they ask, that becomes a usual practice and thus if you say for no for something for what they are asking in future, they get stressed soon.
Be Friendly
Be a friendly person for your children. So that, they feel to have a better company when they are with you. They used to feel free to say of what all things have happened and share all kind of problematic issues with you. This helps to bring a good bonding between you and your children.
Encourage Their Talents
Doesn't push up your dreams upon them.  Each child has unique talents.  Develop those talents and encourage them to become fame in that particular field.  Ask child to choose their own choices. Don't ever force them to do anything. If you force them, they will get mentally affected.
Behavioral Change
As they grow, their behaviours will also change. Once you find that they are in wrong path, doesn't bully at them. As you have crossed all the stages of life, you should have known about the behavioural changes too. Help them to know that they are in wrong direction and lead them in the correct path and encourage them in all situations of life.
End Point of Conclusion
In all stages of life, the children stage is very interesting and quiet beautiful. Because they only tend to enjoy their life. They don't understand any problems of future or family that is around them. So only parent can bring their children in a good way by understanding them and guiding them in a right path.
Author Bio:
Sivakami San is a SEO Analyst and a raising content writer with a strong passion. She is writing content for GMAX, is a world-class abacus training for kids in India. Sivakami writes various niche blogs for various industry like digital marketing, Technology, Education, Health and so on. You can follow her on LinkedIn.