5 Beach Items Every Parent with Toddlers Should Bring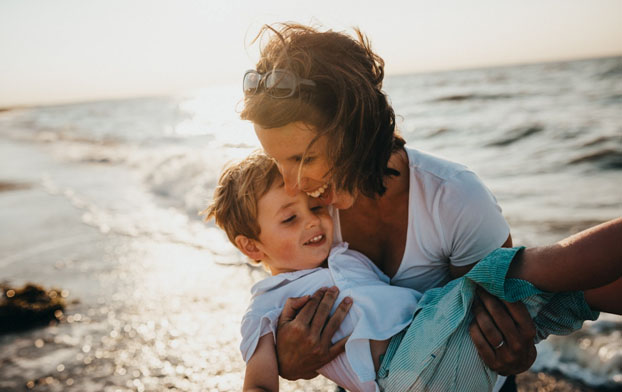 What is your perfect memory of summer? If you are like me, it would be all about the heat of the sun, the feel of gritty sand on my feet, the cool waters, and the sound of crashing waves. Back my childhood days, a trip at the beach meant nonstop play time, whether it be with the sand or the water. Forward a few years more and memories of summer flings and romantic walks during sunsets with my husband are added into the summer beach memory box. Now, being a mom of two toddlers, the beach is even a more perfect place to make more fun and unforgettable moments with them.
But, as a mom, there is nothing more dreadful than PACKING for a day out with toddlers. You think about what they need from the moment they step out of the house, to the moment you come back in. You consider what would entertain them on the ride going to and from the beach, then the activities that they would be doing there and bring the necessary accessories. The list also includes items like food and snacks, clothing, toys, and many, many, many, to the nth power more. Even trying to get a shortcut and just plainly downloading a checklist from the internet will give you hyperventilation for the crazy number of things that you need to consider for a supposed to be relaxing day at the beach. You almost give up, even before getting started.
But then, you think about all the great experiences that your children can have. From the sensory stimulation of sand play, to the healing benefits of salty air, the benefits will always outweigh the packing up challenge. So, if you are here to see if it can be possible to be a minimal baby back packer, then you have come to the right place. All you got to think about is KISS. Keep it short and simple. The list need not be a never ending one. Here is an alternative list of what to prioritize when you pack up for the beach.
FIRST AID KIT
Safety always comes first. Having a first aid kit is a must in any trip. NEVER FORGET to bring the sunscreen spray. Protecting your toddler's delicate skin is a must for a day spent under the heat of the sun. Also make sure to pack some pain reliever for your toddler. Some anti-allergy medication is also a good thing to keep in handy. You never know when you might need it. It is also a good idea to include some of those stick-on cooling pads. Kids have a much lower tolerance to heat. Having something like a cooling patch to stick on them will surely help in bringing down the heat in a much shorter time. As a nice touch, you can also swap those ugly band-aids with those brightly colored and designed ones that your kid would surely enjoy.
CLOTHES
Of course, you would never forget to bring their swimwear, but I am putting that down, just in case. Then have at least 3 sets of clothes packed and ready, also just because toddlers are what they are. Another thing, do pack up YOUR change of clothes too. Sometimes in the hassle of packing, we pack in everything the whole family needs, but forget what we need. Let them wear the appropriate footwear. It would be good to have sturdy, anti-slip swim shoes to keep their tiny feet safe from sharp objects and hot sand.
BATHING ESSENTIALS
Towels, shampoo, soap, and whatever else you need to wash up. Have these things in handy and in a separate spill proof bag or container so as not to get your other clothes wet. Here is a good tip: bring some baby powder or talc powder. Generously sprinkle it over a body covered with sand, and viola, like magic, the sand falls off just that easily.
NAPPY CHANGING GEAR
Don't just bring your regular diapers. Have some swimming diapers as well so as to avoid those sodden, waterlogged mess of a diaper that you get when your child soaks up the sea. Some wet wipes will also come in handy for nappy changes and also for wiping off mess from your tiny human bundles. It also helps to have a changing mat handy since you may not find any decent changing stations at the beach you are going to.
TENT / BLANKET
Your kid will not be spending the whole time running around the beach. When their batteries run low, make sure that you have some space where they can grab some power nap. A blanket will also be good as a makeshift bedspread for your young one.
So, don't let the fear of packing scare you into avoiding the beach this summer. While it is true that a trip at the beach with your kids can be a horror story waiting to happen, a little bit of packing tips will surely help a lot in making your time with your family a memory worth keeping. 
Author Bio: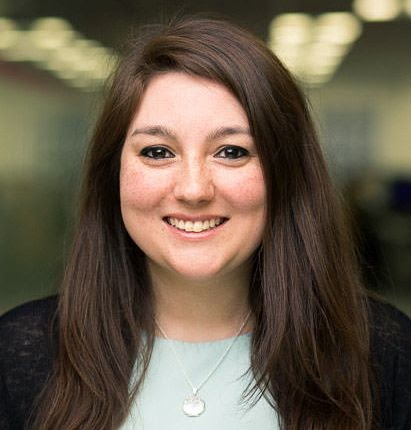 Sarah Jacobs is an experienced writer who loves creating articles that can benefit others. She has worked as a freelance writer in the past making informative articles and fascinating stories. She has extensive knowledge in a variety of fields such as technology, business, finance, marketing, personal development, and more.
Check out her company here: Giftninjas.co