GMAX Educational Private Limited announces the launch of their play school in Kumbakonam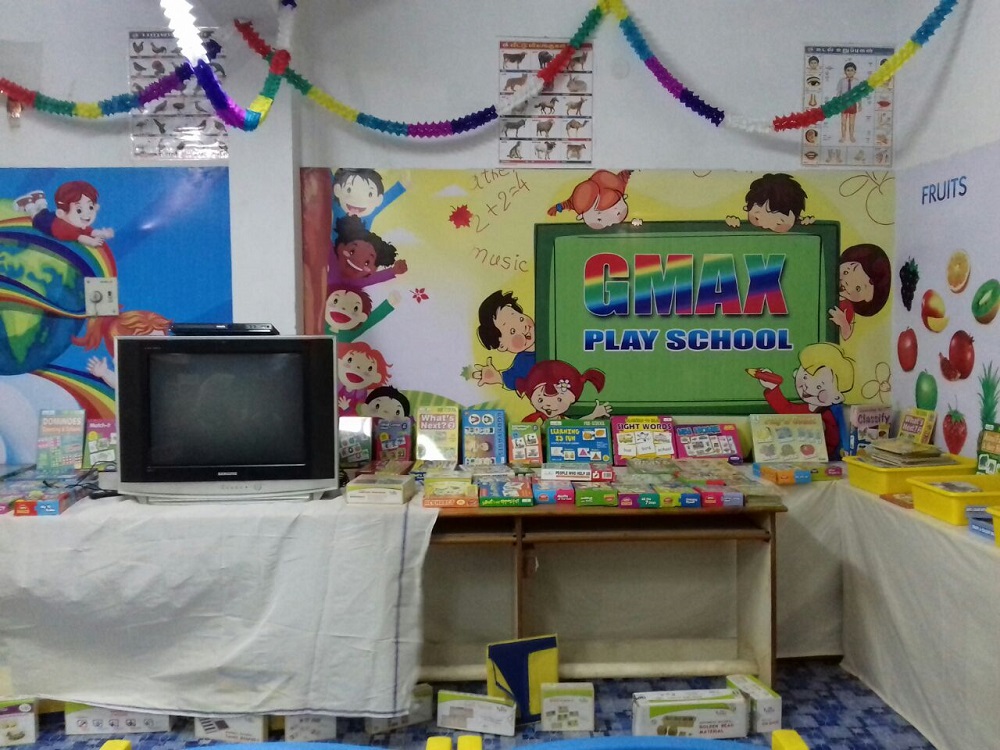 GMAX Educational Private Limited, the world first institute to offer Abacus training has announced that they are happy to launch the play school in Kumbakonam, India.
While addressing the media, the spokesperson for GMAX said that their GMAX Play School focuses on offering a fun-filled atmosphere that involves activities and games to improve the skills and concentration of the kids. They have also announced a launching offer where every enrolled kid would receive a free gift voucher worth Rs. 5000. To get more details about the admission at GMAX Play School, just click on the link at www.gmaxworld.com
GMAX Play School is a feature rich choice for parents who wish to enrol their toddlers in a heaven-like play school to improve their memory function. The spacious class rooms with vibrant colours are well ventilated and feature sturdy study tables and chairs with ergonomic design to help the little ones sit comfortably. The restrooms are well cleaned to maintain a hygienic environment for kids when using them. The play school is equipped with safety equipments, purified drinking water and a huge play area. The kids can indulge in indoor and outdoor games and learn swimming in the swimming pool for kids. They can have fun during the clay modelling sessions and learn art forms like dance and music.
About GMAX:
GMAX Educational Private Limited based in Kumbakonam in Tamil Nadu, India is the pioneer in offering abacus training for kids across India and aims at improving the mental arithmetic concept for the kids aged between 5 and 13. Their Abacus program helps the kids to become the Master of Mathematics by helping them think and take better decisions of their own. Their educational training specializes in promoting the brain development of children and enhances their core skills to induce the learning process by improving problem solving, accuracy and listening skills.
Contact Us:
GMAX Educational Private Limited 
Address: LFHS School, Naal Road, Kumbakonam
Phone: 099438 88222, 0435 2421888.
Email: genius@gmaxworld.com
Website: www.gmaxworld.com/
PR Distribution: