10 Ways to Motivate Your Child to Learn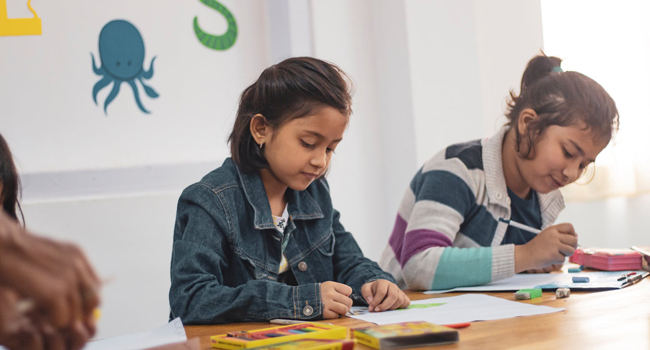 Needless to say, for parents, it is obvious that they would be interested in their child's academic life because they know how important it is for their future. Kids need motivation and praise at the right moment. Let us take a look at some of the tips and strategies that will motivate your child to learn. Rest assured when you apply them in the right manner, you'll witness your child discover the joy of learning.
Below are some ways as to how you can motivate your child to learn.
Build a reading atmosphere – It is essential that a proper reading atmosphere is developed before you put your child to study. It would be better if children can develop a love for reading. And in order to make reading interesting, it is essential to make reading fun and not frustrating. If a child feels that reading is boring or frustrating, then it is quite obvious that they won't want to read and their ability to learn will be diminished. So, it is always advisable that children are given interesting books which makes them passionate for reading.
Allow children have control of their own experience – It is important to give children options and give them some amount of freedom. For example, you can give your child the freedom to choose the topic to write about. Children can opt for their own extracurricular activities. The freer you leave your child, the more engaged and motivated will he be.
Encourage open and transparent communications – Be frank with your child and help him be comfortable in expressing his views and concerns. When children feel that their opinions matter, they eventually engage with the learning process.
Highlight your child's interest – Learning becomes fun only if the topics and studies are of the interest of your child. If you want your child to excel in life, help them explore topics that interest him. This will increase his engagement in studies and he will be more motivated to learn.
Talk to your child about his learning at school – Ask your child about how he is finding his school and studies. It is always better if you take interest in academics. Make a situation, wherein you can figure out the understanding of your child. Ask them to teach you their daily lessons. By doing this, you can figure out the lessons he learned from his/her school. This step would further cement you further about his after-school learning program and help/her retain the lessons he/she has learned.
Celebrate every achievement of your child – No matter how small or big your child's achievement be, you should ensure to celebrate every effort put in by your child. It will in turn serve as a positive reinforcement which will help him continue his learning journey and would help him challenge himself.
Focus on the strengths of your child – It is okay to be worried about the areas where your child faces an issue but it is not at all justified if you keep highlighting the mistakes of your child on and off. Do not nag your child all the time for the mistakes he/she make. Instead learn to focus on the strengths and aim to develop the same.
Take daily events as learning opportunities – As parents, you should be aware to make the full use of each day for your child and you should motivate your child to explore the world and develop the habit of asking questions whenever and where-ever they face any difficulty.
Show enthusiasm in your child's activities – Only when you be enthusiastic in the activities of your child, you will prove to boost their morale and help them enjoy learning.
Make learning fun through game-based learning – Take help of game-based learning and help your child gain interest in school curriculum.