Here's What You Need To Know About Early Childhood Education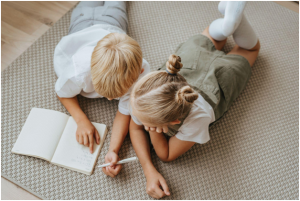 Overhearing "Our children are the Future" may sound cliché, but there is a big reason behind the statement. Young children can acquire great knowledge at an early age, allowing them to develop into whatever they want. As children experience everything for the first time in their early years, they are naturally intrigued.
In our role as parents, it is our responsibility to educate and prepare our children before they are sent to school to experience more formal learning environments. Starting kids young allows them to understand the teachings, lessons better, and disciplines that will make them who they are in the future. Set a good example for your children by prioritizing their learning as early as possible. Providing a safe, fun, and motivating environment for your child assures them of a successful start.
Why start your kids early
Many studies and reports show that kids taught at an early age usually benefit in wide areas like improved social and cognitive skills, reduced or no need for special education during subsequent school years, better and increased attention spans.
Learning Habits
Growing kids are curious about the world around them. Being there for them during this time, teaching them good habits, and modeling good behavior while incorporating joy, love, and laughter will help the child develop interest, curiosity, and love for learning.
Learning Experience
Every situation is an opportunity to teach your children. So, teach your kids in every possible situation to broaden their knowledge. For example, you can simply explain why it's necessary to change their rompers after playtime. Getting your children involved in learning at an early age allows them to have more understanding and experience and helps them stand out from the crowd. Further, it may help them discover their talents at an early age and nurture them. One of the ways to help your child succeed is to provide them with the best possible education.
Better Individuals
The benefits of early learning for children are numerous and have been proven time and again. With an early education, they can understand their surroundings and empathize with other individuals. Although they are young, they develop an awareness of their world and a sense of respect for other people in and around them.
Builds Bonds
With different activities and means of learning, you can discover which learning methods your child prefers, as well as where their passion lies. Engage your kids in everything you do and get the best of tasks to involve them in learning. For instance, take them shopping along and explain why you only buy organic clothes or items. As a result, they don't feel left out and are more likely to learn new things. Keeping your child engaged with exciting and interactive learning will not only ensure their maximum benefit but will also deepen your bond with them.
Starting primary school for young children may sound challenging! However, starting early and introducing learning into their daily routine in advance will help them adapt faster and get the most out of the school experience. In addition, supporting and motivating your kids will ensure they enter school with improved confidence and take on more challenging tasks.