Raise Kids' Cultural Awareness on Holidays – 5 Daily Routines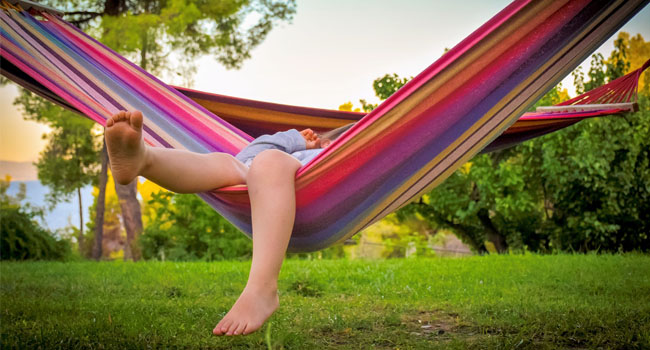 When you're taking your children on holidays, you can never tell what's going to happen. Sometimes our children don't like the destination we've chosen.
If you have more than one child, you know very well that kids can keep quarreling all the time. Such situations become even more intensive if children are bored.
This is where cultural education comes on stage. If you make a plan for improving your kids' cultural knowledge on holidays, they will focus on more tangible things.
As a result, they'll learn something about the place they're staying in. What's more, they'll have more fun. Here's what we suggest you should do to achieve that goal.
1)     Watch the photos and apps in advance
Modern children like to be involved in family activities. To be more precise, if they don't find what's in it for them, they might reject to take part in the things you're pre-planned.
Therefore, include your kids in holiday planning.
First, narrow down the list of potential destinations to three choices. Make sure that all three places fit into your budget.
Then gather your children and tell them you'd like them to help you make the right decision.
Show them the photos and videos of the destinations in question.
Now comes the key moment of the planning session: choose several cultural landmarks typical for each of the chosen landscapes. If there are any 3D tours orapps presenting those places and landmarks, let your kids have a look at them.
Also, you can use those trip-organizing apps to make sure you don't miss a thing along the way.
And then, it's important to sugarcoat this cultural education with some fun venues, like water parks or playgrounds.
2)     Plan the trip breaks at cultural landmarks
Families that travel on holidays by plane can't experience the joy of car trips.
When you're going on holidays by car, you can plan many cultural pit stops along the way.
For example, when you're driving from Indore to Mumbai, you can make a break in Nashik to see the Saptashrungi site.
And if you're planning to spend your holidays in the USA, you can take your family on a trip from Los Angeles to the Yosemite National Park.
When you combine interesting landscapes and cultural sites with a pleasant car ride, you can visit many different places along the way.
What's more, you can spend some quality time talking with your children in the car. It's different when you can discuss with them many different topics in a relaxed environment.
Again, combine cultural landmarks with amusement parks whenever possible. That way your children will get accustomed to mixing a variety of activities. As a result, they will find visiting cultural sites more interesting when planned together with some more exciting adventures.
3)     Talk about the food
When you're traveling with your kids, it's important to take special care of the food you're going to eat.
Every parent knows that you should leave nothing to chance on family trips. This means that you should always pack some groceries that your children usually eat.
However, you should stay open-minded and try new meals along the way.
That's why it's important to talk to your kids about food.
For example, you can find out more about some traditional meals in the areas you're going to visit.
Then you can show your children some photos or videos and tell them that they can try those meals.
If there are any special ingredients specific for the given area, find out more about them. Then you can tell your children more about those special vegetables, fruits or animals.
On such trips, you can set an example for your children to learn more about different regions through foods and meals. It's more likely that they'll keep doing the same as they're growing up and expanding their knowledge by learning about the culture from food.
4)     Take part in the local activities
One of the most important things you should teach your children today is to have respect for different cultures and traditions.
Since your children will live in a globalized world when they grow up, it's important that they develop these skills.
This is something that modern educators put a strong emphasis on. As explained by the Norland nanny etiquette, every child should be taught eloquence and manners.
Learning about the local customs and taking part in such activities is a great way to let your kid get to know new cultures.
Given that these modern kids brought up on video games like first-person experiences, taking part in local dances or sports will be beneficial for their cultural development.
What's more, they'll feel proud when they manage to do something they've never done before.
Parents should join their kids in such activities if they're preschoolers of young pupils. That way the children will feel more confident to participate in such actions, as well.
However, those pre-teenage children might be more comfortable if their parents stay aside.
So, feel the pulse of your kids on the spot and see whether you should take part in the local activities or not.
5)     Learn the language together
When you're traveling with your kids, it's a perfect opportunity to learn together the basics of foreign languages. It's even better if neither parents nor children speak the language spoken in the destination they're about to visit.
Of course, everyone speaks English today but it would be fun to cope with the local language.
For instance, you can download one or more language-learning apps for children that will help you do that.
Let's say that you're going to the beach. On your way there, you can ask your kid to buy something and use the words they've learned that day. Getting a chocolate bar and asking how much it costs is already a big step, especially for a preschooler or a first grader.
As you're coming back from the beach, you can do the same to show your kid that you've done your homework, as well.
Once they become adults, they'll remember all the fun they had learning different languages on holidays with their parents.
Conclusion 
Family holidays can serve many different purposes. For instance, you can strengthen the family ties and have a proper rest from all the hustle and bustle you experience at work. (Truth be told, the parents of toddlers won't have time to get some rest when on holidays.)
But family trips are a great chance to teach your children more about the culture of the places you're visiting. From local monuments and famous people to foreign languages and meals, you can raise your kids' awareness in many ways. We hope that our techniques will help you educate your kids along the way.
 … 
AuthorBio:
Anne Harris is an HR specialist working for londongoverness.com. She recruits nannies, governesses and other childcare professionals, ensuring top-notch services for parents worldwide. In her free time she likes reading about education, and children's welfare, as well as visiting sports events.