Great Essay Paper Without Stress: The Writing Guide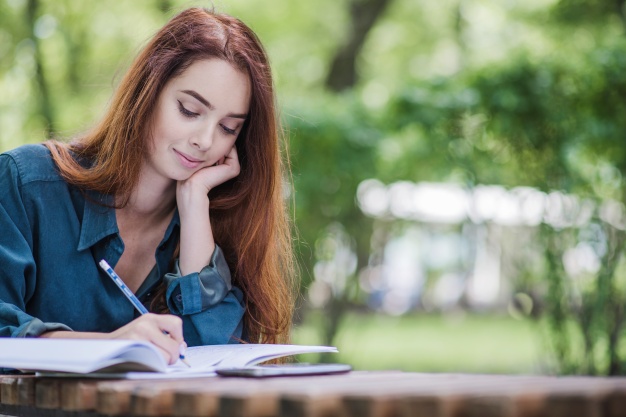 Every student wants to write their paper in a best possible way. And believe everyone will get the good score and attain good performance in their academic career. It's very important to score good marks and perform well in their academic career to reach their aim and to live a successful life. In the exam, it's normal that essay questions are asked for a good mark. And students find it really difficult to attain possible good marks in essay writing.
We can write the essay without much stress and much confusion. Only a few students have that ability to achieve good marks in essay writing because it has its own way of writing and has its own way of writing. Some have that ability and some dot have it. So when you don't have that idea and the ability you have to learn it.  It's very important to know, the way and the method of writing an essay.
At first, when you begin an essay you have to give an introduction to that topic. It's really important, to begin with, an introduction never writes directly about that topic. When you give an introduction to that topic that time you are giving extra information and giving background about that topic which is a very impressive attribute of the essay. To write more you have to read more. Read extra materials which will help you to write more. So, you can depend on library books and other reference materials.
People use to avoid libraries because they are not interested in it, but the actual thing hides in it. So depend on books which will help you to write a good essay with good language and good prose.  Planning is another important you have to do. Never take it lightly. Think before you wrote. Think about what you are going to write and plan about the time management.
Time is very important and you have to fix a certain time and within that time you have to complete your essay. If you drag your essay with unnecessary points it will lead to waste of time and you will not be able to finish your essay in right note and in right time. If there is time limit then it leads to stress and after that, you may not able to write further so always have a plan in your mind.
Catch the material without delay and be aware of it and absorb its content. If you are not able to understand it thoroughly then you will not able to get the output what you are imagining and what you are expecting. It means to catch every point without any delay and learn everything about the current material without dropping a single point. When you understand it and absorb it then you will be able to write the important points and you will get what you want. And what others expect from you. Never fall apart. Be in touch with current materials and be thorough with the syllabus and with the content. Be a keen listener and critic of yourself. If you are in college and concerned about the essay topics then the first thing you have to do is concentrate on the first lecture itself. Never drop your class or never drop your concentration power. When you drop then you face a hard time in coming examination so always be an active listener and accept good habits of learning which will surely help you to lead a successive academic and professional journey without much stress.
Author Bio:
Hi I am Thomas Goods and I am a freelance writer for writing articles and provide the guidance and tips about all the writing documents. My ambition is to allow college students to use the scholarship from institutions. I love my profession. My life is so enjoy full with my writing papers. I am currently publishing my articles in custom essay writing service. I meet so many challenges at the time of writing papers for the college students. It gives more experience and guidance for my writing methodology.