15 Top Coding Games and Toys for Children In 2018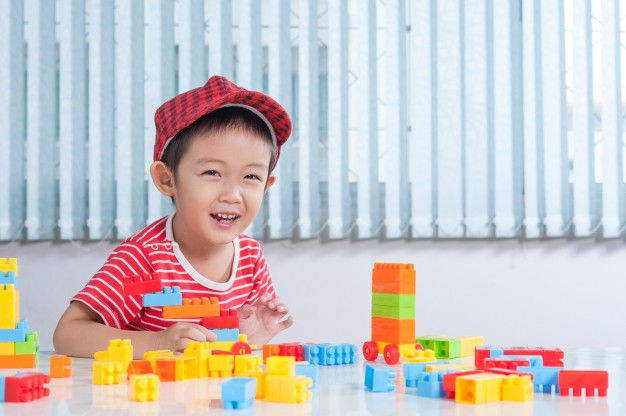 In an age when technology has attained an all-pervasive nature, parents have become increasingly conscious about teaching their children how to adapt to the rapid advancements around them. With that thought, many parents are encouraging their kids to take up coding from the formative years.
Now even though there are differences of opinions regarding exposing children to such intricate stream of learning since an early age, but experts have emphasized that it's really possible to teach children the valuable coding skills, that too without compromising on the fun element.
Today there are hundreds of toys and games, which help the children to learn basic coding. So, let's shed light on some of the best coding games and toys.
LEGO Boost Creative Toolbox
This game includes the elements of Science, Technology, Engineering and Math (collectively known as the STEM). So it helps to quicken the motor skills of the children and also acquaints them with some aspects of the mechanics.
Once your children create robots using the Legos, you can set up instructions and tasks with codes, for your children to carry out. This game is ideal for children between the age of 7-12 years, and specifically, if your kid is a fan of the Iron Man movies.
Learning Resources Code & Go Robot Mouse Set
With this game, you can put your toddler's problem-solving and critical-thinking capacity to the test, in an enjoyable and engaging way, and also help them learn basic coding in the process. The game is suitable for children over 5 years of age.
Children have to choose one of 10 activity cards, and then create a maze-like structure. Then they are required to use 30 double-sided cards to lay down a step-by-step way for Colby the mouse to move through the maze. After which they have to enter that sequence into Colby as it moves to get to the cheese.
Detective Dot Megapack
This engaging game uses a compelling narrative of Detective Dot, a nine-year-old tween detective, to warm up young children to the idea of gender-neutrality into the sphere of science and to inspire more girls to be encouraged in science and technology.
This game includes several missions which has to be completed, and also comes with a fun booklet filled with coding ideas, stickers and a membership to the CIA. The game is ideal for children over 9 years of age.
Anki Cozmo
The adage, "great things come in small packages" is certainly true in case of this miniature robot, called Cozmo. It's small yet mighty, and what's more Cozmo the robot helps kids to learn coding, and keeps updating its system as well. Features like facial recognition, communicative power cubes, and free downloadable app make this STEM-supported toy, at once fun and fascinating.
Code Master Programming Logic Game
Code Master is board game that promotes STEM coding skills without the support of apps or tools. Code Master presents an excellent way to keep a child's mental abilities flowing. With sixty engaging levels, it's definitely going to be your child's curiosity satiated. Apart from that, this board game allows you kids some time away from the screen, without toning down the fun and frolic.
Think & Learn Code – a – Pillar
Even three-year-olds can be familiar with basics of coding with the assistance of this cute, pull apart caterpillar. Manufactured by Fisher price, which is well-known for its range of educational toys, this toy allows small children to identify symbols and to learn about sequencing. The toy consists of eight parts including the head, each of these parts has different symbols on its back, children can attach the body in a different sequence.
If they follow a specific sequence, the caterpillar will move in a certain direction or sing a song.
What can be more fun than a board game that has robot turtles? ThinkFun presents a fun and intriguing game created to teach kids over four years of age, the general ideas of coding. The game has two- to five-player format (up to four turtles and one Turtle Master) thus making it an interesting adventure that even the entire family can indulge in.
Code Monkey Island
This is to let your child know that they don't need any electronic gadgets to become a pro at coding. Code Monkey Island informs the children about the basics of programming without any tablets or robots. The cards that control how many spaces the players can move apply Boolean operators, conditional statements, and strategic thinking. All these are associated with the underlying principles of coding. The game is suitable for children above the age of eight.
Dash and Dot
Dash is a mobile robot and Dot is a stationary one. Children need to use a suite of apps to control them, controlling Dash to move it around, having Dot blink its lights and so on. The apps may differ in complexity, with the most advanced running Google's Blockly. It also comes with challenges and puzzles that children over the age of 5 can play.
Spin Master Meccano M.A.X.
This robot comes with customizable programming, which includes drag-and-drop coding, coupled with AI to present a 'bot that can not only guard a bedroom door but knows the child's favourite colours, identifies the pets and remembers the activities and games your child plays with his human companion. The game is best suited for the children over the age of 10.
Hasbro FurReal Makers Proto Max
If you've always wanted a pet, then this build-and-play animatronic pooch might make that wish come true. The toy allows children to decide their canine companion's personality by programming more than 10 activation points. Like, having Max chase his tail whenever his nose is pushed. With motion, lights, 100 eye animations, and more than 400 sounds, children can explore many possibilities. The toy suitable for the kids over the age of 6.
LittleBits Electronics Arduino Coding Kit
Encourage your kids to check out the multiple possibilities from littleBits Electronics, including the Arduino-at-heart module. You can try programming and playing Pong, or a DIY Etch-a-Sketch with magnetic snap-together modules, all this really help the kids to focus on the coding the part.
Jewelbots
This game brings the friendship bracelets back in vogue in the 21st century. These pretty gears can light up with LED lights when the friends are nearby. Then, with the help of "if/then" statements, kids can control them through an app using codes or commands, so the smart bracelet can perform other actions like vibrate or light up whenever they get a new like on Instagram. The toy can be ideal for kids over the age of 9.
Sphero SPRK Edition
The Sphero SPRK Edition is manufactured by the same company that has been recognized for producing the immensely popular BB-8 toy. It is regulated through an app. The younger children can play the app's games to gain an understanding on the coding principles. Then as the kids grow older, they can use Sphero's own visual, C-based programming language (called OVAL) to command the robot through sets of code.
SAM Labs Science Museum Inventor Kit
This game is created in association with the British Science Museum, and it encourages the children to highlight their creativity with intriguing inventions. The game comprises of four different wireless 'blocks', a buzzer, a light sensor, a motor and a movement sensor, and also comes with a USB cable for charging and a Bluetooth connector to your computer. All you need is a SAM labs app to start building
Each block can be utilized in a multitude of experiments, and owing to the Bluetooth connectivity, Children can operate the system completely wireless. Kids have the option of making up as many experiments as they want by putting the blocks in proper order so that they connect to each other and carry out several functions.
Once the blocks are built, children can witness their ideas come alive as the physical blocks perform several tasks. Thus, the game successfully debunks the misconception that science can't be creative.
Author Bio:
Jijo Thomas is a software developer working for a renowned multinational organization which provides Assignment Help. He has acquired his B.Tech degree from Australian National University. He has also joined TopHomeworkHelper as an academic essay expert recently.