How to pass the Certified Information system security Professional (CISSP) exam?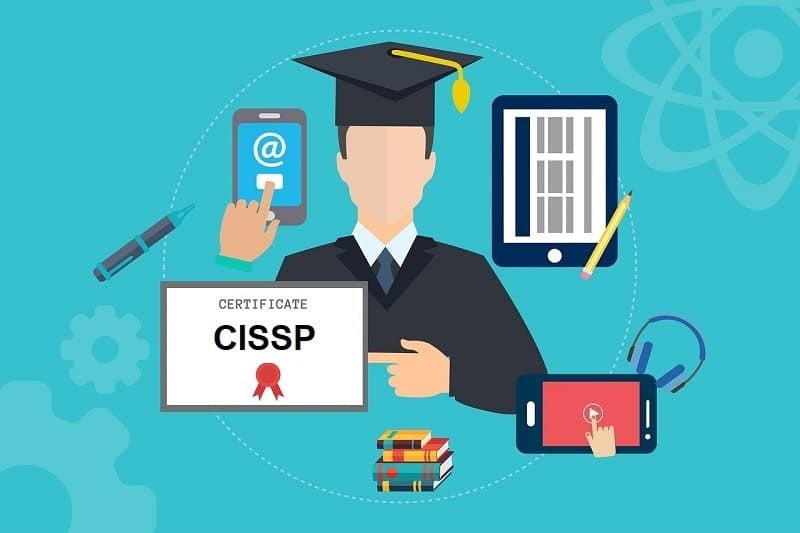 Certified Information System Security Professional (CISSP) is very important and modish certification for general cybersecurity knowledge. CISSP (Certified Information System Security Professional certification) is a major, crucial and important certificate recognized globally. For general cybersecurity CISSP is an important certification. There are many IT companies which consider CISSP as a core requirement for wage-earner. It's essential one and desired certification as it will lead to you at extremely profitable position and equally a salary enhancer.
CISSP is a certification that challenges you in different domains and sub domains such as Networking, Data-Management, Data-Remanence, Cryptography, Forensics, and perimeter security
Domain 1.
Security and Risk Management (15%)
Domain 2.
Asset Security (10%)
Domain 3.
Security Architecture and Engineering (13%)
Domain 4.
Communication and Network Security (14%)
Domain 5.
Identity and Access Management (IAM) (13%)
Domain 6.
Security Assessment and Testing (12%)
Domain 7.
Security Operations (13%)
Domain 8.
Software Development Security (10%)


Should you acquire it?
Anyone in the field with 4-year experience. As getting graduation degrees have become less important because there are so many people graduating college with no security and practical knowledge, getting certified will make you learn and skillful. Further we will talk in detail;
As the CISSP certification's experience requirement such as;
Candidates must have minimal of five years accumulative paid work experience.
Also, work experience in two or more of the eight domains of CISSP, CBK (Common Body of Knowledge).
For an education credit, one year of experience will be satisfied and also satisfied for regional equivalent or an additional credential or getting 4-year college degree from the (ISC)² approved list.
Once you check the question and answer the questions online, by checking the explanation of the concepts online, you can check the selected answer whether it is correct or not. It will only happen if you linked with website online.
Don't fear the exam. If you have learned the basic concept you can pass. Don't spend time in memorizing the numbers.
What a professional should experience –
Your experience of working in eight domains of ((ISC)²
Paid or unpaid internship is acceptable.
CISSP holders are eligible for top companies.
The companies make CISSP certification holders in charge of letting them protecting data from outlawed access
Worthy of the CISSP certification
The CISSP is ideal for the ones fetching experience and having keen interest in justifying their realization and those in the following positions:
Chief Information Security Officer
Chief Information Officer
Director of Security
IT Director/Manager
Security Systems Engineer
Security Analyst
Security Manager
Security Auditor
Security Architect
Security Consultant
Network Architect
About the Exam
CISSP is the best option for every cybersecurity professional. Before you make up your mind, assure that you are not leaving any opportunity. You should only check out CISSP, if you are passionate about it. It's not difficult but you need to make it easy by giving it hours to study, go for training and choose a best trainer for yourself by choosing right organization.
Different forms

 

CISSP CAT Exam Format

(English chosen participants only)

CISSP Linear Exam Format

(other than English Language chosen participants only)

Exam Cost
USD 699
USD 699
Exam Format
Multiple Choice, Computerized Adaptive Testing (CAT)
Multiple Choice and Advanced Innovative Questions
Total Questions
150 Questions
250 Questions
Passing Score
700 out of 1000
700 out of 1000
Exam Duration
180 Minutes
6 Hours
Languages
English
French, German, Brazilian Portuguese, Spanish, Japanese, Simplified Chinese, Korean
Testing Center
Pearson Vue
Pearson Vue
A CISSP certification is an investment, not only an expensive piece of paper.
Distribute your time wisely
It just take months to make you ready for exam. You need to make a schedule for yourself that how much time you are going to give. You should have spare time for online exams, and appearing in that one again and again it will help you in gaining knowledge. You also should go through study guide and practice tests. 
 Conclusion
If you want this certification? Constant efforts are required for attaining luxurious and prolific results. As it can act as a major push in your life! Thus, since you have just checked.