Top 10 Tips to Shop Early for your Kids this Christmas
All know that Christian is waiting for the birth of Jesus on the occasion of Christmas. This festival is very important for Christians. On this occasion all people doing shopping, if somebody not completed their shopping then it's not too late. I will try to help you to finish Christmas shopping early.
It is very special and cute moment for shopping for kids but it also some difficult just because kids were some choosy, their moods are changing time to time. From one year we can't celebrate any festival with our friends and relatives except only with our family members.
So the tips are here which can help you:
Have a holiday :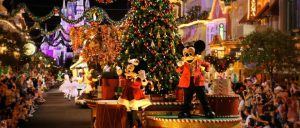 At any festival every family or couple discussed everything what to do or how.  So for Christmas always makes a shopping schedule first you have to clear about budget and make list for kid's gift. Keep always in mind that the kids are very choosy in anything especially in gift. Decide which gift is good and beneficial for your kid and attracting also, about Christmas party where going park, garden, pub etc.
Make a wish list:
Now you have to make list for baby which is necessary thing that they need in Christmas and you can't confused about that just because you are one who take care of your child. As everybody know if going for shopping and we have no list then we always do more, add more, buy more shopping, if you want to get the benefits of finishing Christmas shopping early then you have make a list mention all things and do shopping according to list.
Create gift categories :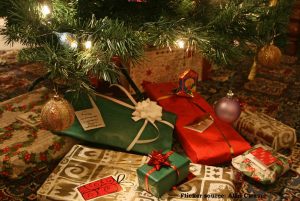 When you making list then you have categorize gift according to person. What they like books, games, cloth, shoes etc. You have to make a rough idea about presents that people like so write ideas in list. You can buy for children such as outdoor activity, toys, ornaments for their bedroom, games etc. For teacher you can buy gourmets food, gift card, stationary item, and spectacle.
Be smart with credit cards:
You know credit card is very beneficial for shopping. This card provides discounts or cash back for a consumer as well as added incentive to buy products online. Debit card doesn't contain these types of offers. Credit card also offers point system which can use for shopping and earn cash. You can collect points and take its benefits so check how many points you have?
Continue your strategic with sales: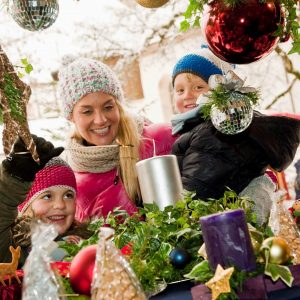 At any festival many offers will come so you have to always check advertisement of all malls so you can make a plan to buy those things that you need. You love mall and know about black Friday which gives real offers means awesome offer on products. If you hate the mall, shopping centers, crowd then you can do online shopping. You know about cyber Monday it will also beneficial for shopping. In this day some online retailers offer great discounts and coupons to shoppers.
Recycling sack:
You buying every year presents for children but you have to check once time that they have something which can be use for exchange gifts. In the week of Christmas you have to make them clean their bedroom and find the toys that are too old and they no longer want to play donate in charity shop. It is not mean that the things that you have listed need to buy instead of these you have to play fun with your kids and give me excited gifts.
Rein in spending money: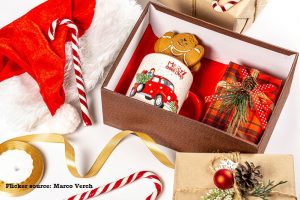 As everyone know that Christmas is very expensive festival and people spending much money for this. But everyone have own budget and they spend according to their budget. So always keep in mind that you don't have to compare with other, don't try to spend much because everyone know about own. Don't spend out of your budget in this season or other season. If you have done shopping all year than you can spend little bit on Christmas because January month is also remaining.
Combine your orders:
You know if you do shopping of minimum amount then in stores give free charges of shipping so you can add many thing in cart like t-shirt for father, sweatshirt for brother and make minimum amount for free shipping. I have also some tips; you can also check other shop that will give offer free without any minimum order. So you also grab winter cloths.
Gift for kids: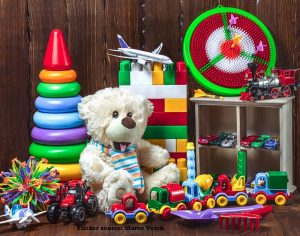 You know kids are very choosy about gift and their mood swing is always changes so you have to be careful about their gift. One thing is that you know the interest, like, dislike about his child so according to their like you can buy gift.  I have some suggestion that can help you to buy gift like games, toys, echo dot, Hatchimals Pixies Flyers, music item, unicorn color-lng pajama because kids love to color etc.
Extra things:
I know except gift we need some extra thing which is also important like wrapping paper which is on sale when come to store, other is batteries for gadgets gift, scotch tape always required. You can buy all these things when it on sale or discounts.  When you are doing shopping then always keep some little budget side for last minute to finish some shopping. At last you will forgot to buy some things then you can use little budget.
Bottom line:
I hope these tips will helpful for you and clear your confusion about shopping. You can also save money from online shopping like cyber Monday deals. Retailers also give some offers and discounts just you have to check about that. For kids you have to buy some colorful gifts, clothes, toys etc.