Why Are Educational Mobile Applications Important For Student Development?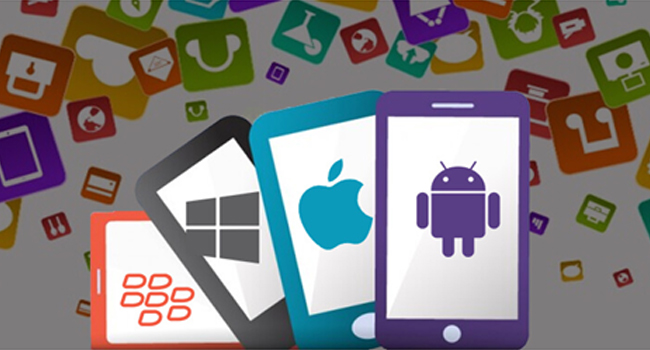 In this ever-changing time, the modern educational mobile apps have become a cool way for students to control the boring study and exams, and undoubtedly, these apps are loved by the students of every age. The world is going mobile and students can get access to every minute information anytime and from anywhere. This reduces the time wasted in searching for the informative notes here and there. Every educational mobile application comes with a unique set of features to offer specific services. While developing these kinds of apps, app development company keeps the purpose of every application in mind. Unlike books, these educational apps are attracting more students and convincing them to study more.
With the access to any useful information, educational apps are molding students in the most perfect, productive, and interactive way. These apps have brought some significant changes to the education department, as the most of the universities, high schools, tuition centers are adopting this technological transformation. So without consuming much time, let's discuss some of the top benefits of educational mobile apps.
Some of the top advantages of using educational mobile apps
The scholars in education research are coming up with new ideas and ways to convey knowledge every day. This includes making students aware of the kind of activities to engage them in learning through innovative methods. It is all-important to make students aware of and focused on their quality of the study.
As far as the traditional learning methods are taken into consideration, it's all about carrying a bag of books and notebooks and get into the customary method of learning while writing. However, not every student is able to gain knowledge while being busy with writing notes. Hence, it's important to make sure that a student is focused on only one thing at a time. This makes the learning experience more interesting and fun.
Below are the top benefits of using the app for learning and the vital role these apps play while learning:
1. New Methods of Learning
With the introduction of mobile apps in the education department has introduced a set of new learning methods. There are interesting games which are available of the mobile apps indulging the learners in a healthy thought process and helping them grasp things from a different perspective.
2. Strengthen Teacher-Parent Communication
Mobile apps for parent-teacher communication help in enhancing parent-teacher relations beyond the walls of schools and universities. This allows teachers to easily respond to the queries from the parents with reference to the development of their children. Also, it helps in keeping the clarity in the education sector.
3. Online Study Material and eBooks
In this tech-savvy world, students are more interested in online learning. This is where book search apps and library apps are considered. The educational mobile apps make it convenient for the student to search the suitable study material in the mobile app. It makes them learn in a better way and helps them segregate their study materials over the web.
4. Miscellaneous Activities
Different student-related activities, such as fee payments, other payments for trips and competitions, can be made through mobile apps. It saves the time of standing in a long queue for making the payments for any miscellaneous activity at the institute. Also, the apps for attendance-management can help in maintaining the attendance of students, so that teachers can stay updated with the students.
5. Effective Communication Between Students And The Institution
When the institution follows the customary methods, it can't pay equal attention to all students. Now, though, it's possible to stay updated with all of them. Mobile apps for institute communication make it possible to convey information to each student; institute can inform students about different forums, new schedules, social activities and various conferences.
Conclusion
There are various education ERP organizations in India that provide these educational applications and a mobile app development company can also focus on building these kinds of apps as it's in demand. Students have taken up contemporary and effective techniques of learning through mobile apps. Such apps can solve various student problems and ease the learning process. Undoubtedly, mobile apps are the future of education departments, which will lead towards the development of students as well as the institutes.
Author's Bio:

Ritesh Patil is the co-founder of Mobisoft Infotech that helps startups and enterprises in mobile technology. He loves technology, especially mobile technology. He's an avid blogger and writes on mobile application. He works in a leading android development company with skilled android app developers that has developed innovative mobile applications across various fields such as Finance, Insurance, Health, Entertainment, Productivity, Social Causes, Education and many more and has bagged numerous awards for the same.