Why Send Your Child to Ballet Dance Classes!
Ballet dancing for kids does not have to be very conventional, full of rules, strict with set of disciplines, and too perfect. Rather it's a new way of discovering lucid, free flowing, nice body movements by the kids, where they learn a healthy way of making the body flexible and in tune with the music. Ballet is not just a dance, but a healthy set of movements tuned in through some simple rules, which makes for a nice set of lessons for both kids and adults. Adults may take this seriously enough to concentrate more on the rules. But in case of kids, they should be encouraged more to focus on the happiness they get from practicing the moves rather than perfecting them. That's why the classes which are dedicated to teaching ballet dancing to kids are actually the best pacer for kids to start learning the dance form.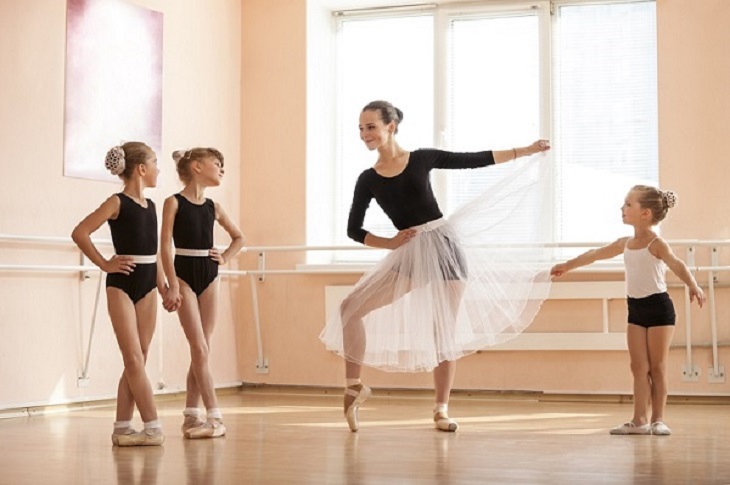 Ballet can bring in a lot of positive influences into the life and habits of your young one, and they are as follows:
The little one may be a shy kid, who is not sure how to perform on stage or public. But ballet will prepare the kid to perform before others, and eventually on the stage too. Thus, the tension of public presentation would ease off, and the confidence to perform would get built slowly even before the kid realizes this consciously.
The dance form also makes the child practice more on focusing to learn new steps and moves. As the focus improves, the overall ability to concentrate improves in kids.
As your kid practices the dance form, the flexibility of the body improves, strength and endurance increase, balance gets highly improved, and movements become very lucid.
Dancing obviously is a great physical exercise, which helps to keep the body fit and healthy, enhances blood circulation, muscle and bone flexibility, and brings in better articulation.
The kid develops a nice understanding of music, and starts responding to beats and rhythms.
Adequate dancing helps in boosting mood, as the child can relax from the mundane of daily life, studying, school projects etc, and relax few hours in the dance practice.
When your kid starts going to a ballet dancing class she gets a place to interact with other kids there, which helps them engage and socialize more in conversations, group dancing activities, and following instructions by the teacher.
Overall the dance is a great way to bring the kid in a routine and stress the importance of practicing something in that routine while nurturing health and fitness.
When and How to Enroll Your Child for A Ballet Dance Class 
Age is not a big factor in learning ballet. Kids have a flexible body, and the sooner they start, the better they would learn. Kids as little as 2 years old can start learning ballet dance. You will have to contact the nearest ballet dance classes for kids in the area, to find out their admission rules and requirements. You would be permitted to enroll the child or toddler from an early age if the class and tutor are good enough.
During the learning process, cognitive abilities, logic and reasoning, body balance, health, all improves, and improvement in mood and all is seen in the kid. But you must make sure that the tutor in the class is specially able to train kids in their own way. A teacher for training adults may not be good with kids the way it should be. Kids are prone to do mistakes, get distracted, and understand late. The teacher therefore must be patient and joyful to handle kids the best way.