Top 10 Best College Degrees that Have Best Salaries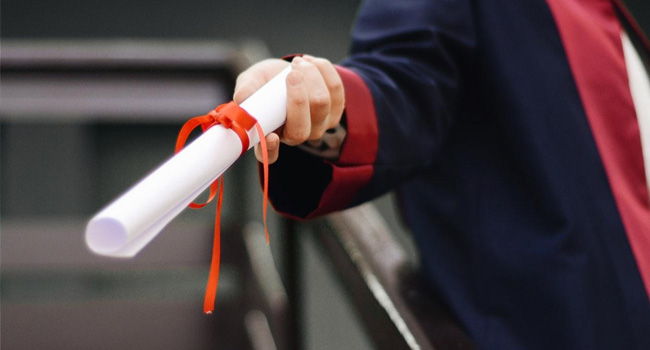 Are you planning to enroll for a degree program at a university? Here is a list of the courses you need to know.
Students need to have a better understanding of the college degrees that can earn them the best salaries after they graduate and get employed. Online degrees in UK is suitable, especially when the cost of sustaining a student in college is increasing annually.
The best way to receive a hefty financial return after graduating is to choose online university degrees in UK, which will save a lot of money and yet help a student acquire a good-paying job after completing the period of learning. The following are college degrees that have the best starting paycheck:
Engineering
These courses top the list when initial compensation is up for discussions. The most profitable courses include aeronautical engineering, computer engineering, mechanical engineering, and material engineering. It is a suitable career choice for a student who performs excellently in math, physics, computer programming, and fast problem-solving. It involves a lot of technical calculations and logic theory.
Computer Science
In the 21st century, there is a technological trend that is changing the business work model to provide services effectively. That change has led to the creation of employment opportunities for students who have the qualifications required to maintain and develop computer lab systems. The most lucrative courses include:
Degree in Management Information Systems
Degree in Computer Programming
Degree in Information Security Systems
Business Management
The field of business is a top-earning category, especially when you pick the right course as a major. The top courses with a high starting salary include:
Degree in E-commerce or Entrepreneurship
Degree in Risk Management
Degree in Supply Chain Management
Degree in Construction Management
Economics
Many economics career jobs require an applicant to have a master's degree or the highest level of education. On the other hand, a degree in this field can lead to jobs such as:
Budget Analyst
Market Researcher
Mathematics and Statistics
There is always a need to hire people who have strong skills in mathematics in large companies that deal with vast amounts of data. These people are needed to do the following tasks:
Create complex featured computer applications
Find investment gaps and create a working model
Develop new biotechnology that changes the field of science
The most lucrative courses are:
Degree in Mathematics
Degree in Statistics
Multimedia and Graphic Design
It revolves around arts such as photography, videography, and animations. Nowadays, companies and organisations are creating job descriptions for a graphic designer with the right skill to aid in brand building through social media and television. Graphic design involves:
Imagery and ideography
Creation of marketing content
Package designs
Multimedia courses involve:
2D and 3D Animations
Videography
Both degrees have a good starting paycheck.
Nursing
The health sector is growing significantly as more demand for medical workers continues to rise annually. The nursing degree takes four years since the start to completion of the course. Nursing is a high paying career, and new professionals stand to benefit from that. The rate of employment of nurses will possibly rise during the next decade more than the average pace currently. The course work comprises of studying:
Biology
Pharmacology
Human Anatomy
Physiology
Nursing Theory
Practical hands-on skills
Physics
The current economy, education is evolving to a STEM-based system of learning. It comprises science, technology, engineering, and mathematics, which are all quality units that can lead to a good job. Physics experts get hired in big companies to perform the following duties:
Creating models and prototypes using computer programs such as AutoCAD and ArchiCAD software
Troubleshoot and maintain the equipment used in manufacturing
Biochemistry
A degree in biochemistry prepares a student to work in the following sectors:
University laboratories
Pharmaceutical industries
Food processing industries
Education sector
Health sector
There is a high demand for professionals in this field since employers are ready to pay good salaries for all qualified applicants.
Law and Legal Studies
Law school is one of the most lucrative career choices, although a student has to pass most of the examinations to graduate with a degree. Job seekers with a degree in law and legal studies may land one of the following jobs:
Attorney General
Paralegals
Police officers
Human Resources workers
The degree takes only four academic years.
Conclusion
The wrong career choice has consequences. Some people have degrees, masters, and also Ph.D. certifications and still find themselves unemployed. The only certification you need is the right degree that will ensure a nice starting paycheck, which will help in repaying the student loans as you decide to further your studies. Most students use something like a student loan calculator once they know how much their paycheck will be, so they know how much they are left with in their total pay. If you're looking for a high paying job, then there are plenty out there. For example, a background in engineering courses and computer science courses is a guarantee of a high paying salary.