Why Reading Is Important?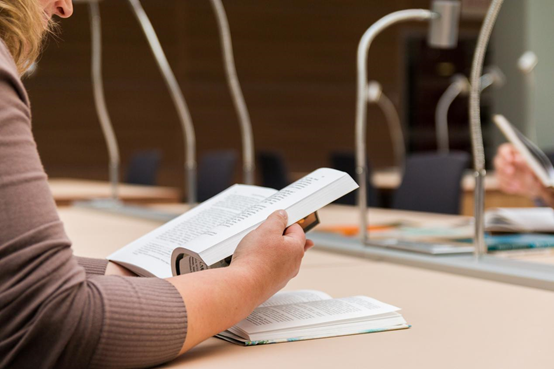 Nowadays, all world is obsessed with gadgets, smartphones, tablets and other digital technology. Together with them, the virus of digital dementia penetrates into the world. Fortunately, the benefits that books bring for personal development are certainly known to everyone.
In the process of reading, a person's brain actively works, it's both hemispheres. Reading a book (the left hemisphere is working), a person constantly draws in his imagination images and pictures of what is happening in the plot (this is already the right hemisphere is working). Thanks to that, a person not only enjoys reading but also trains, develops the abilities of his brain.
Here we gathered some advantages of reading:
Improve the memory as when reading we rethink the book plot. It activates the brain work.
Reduce the possibility of stress, because during reading our body and brain are relaxing and having a rest.
Enrich our vocabulary and knowledge that depends on how much we read. We can even say that books make us and our kids smarter.
Stimulate the imagination that especially is important for children. Moreover, it encourages us new ideas, dreams and generally causes that we start to think more.
Develop focus and concentration and analytical skills. While we are reading, we usually engage in it and do not other things simultaneously. Then often we can try to understand the core idea or what the author wants to say and analyze the book. That's why reading is necessary for kids as they study to concentrate attention and focus on one subject.
Improve our memory when we rethink, remind it and discuss the book's content.
Make our language and communication skills better. Even reading a foreign book is a great way to learn a new language and increase its understanding and our vocabulary. This way is pretty good for children as they are used to pick up the foreign language quickly when listening or reading some story.
The significant role of books is revealed not only in the facts regarding the importance of reading but Ray Bradbury's work "451 Fahrenheit". The work describes a world in which all books are burnt. All about reading is prohibited. The government holds the population under control; everything is built on mass culture and totalitarianism. The absence of critical, wise literature makes this world anti-utopian.
So, now we understand that the reading is so essential for children and adults both. To encourage you to read something interesting we gathered the list of best books in 2018. Here are some of them:
"In a quiet pool," by Paula Hawkins
The story of double murder and deadly danger will surely tickle your nerves.
"The History of Solitude," by John Boyne
History takes us to Ireland, where one of the priests is dragged into a rather unpleasant story. Holy fathers are accused of believing in the church dying. Against this backdrop, the author will tell the story of a man trying to figure out himself, in what he thought, in the drama of his own family.
"The Girl from Brooklyn," by Guillaume Musso
It is a story about a young couple, madly in love and preparing for a wedding. However, on the eve of the wedding, Rafael forces the bride to reveal to him all the secrets, so that happy family life is not overshadowed.
"Scandinavian gods," by Neil Gaiman
This is the mythological stories told from the side of Gaiman, in a more simple and understandable language, that the gods became closer to us, mortals.
About the Author:
Sherry Edwards is a content writer and editor working at https://flashnews.net/. She has MA degree in philology and writes the texts on the different subjects including education, career, business, blogging, etc. If you have any questions feel free to ask her in the comments below.