Best Apps for Keeping Kids Active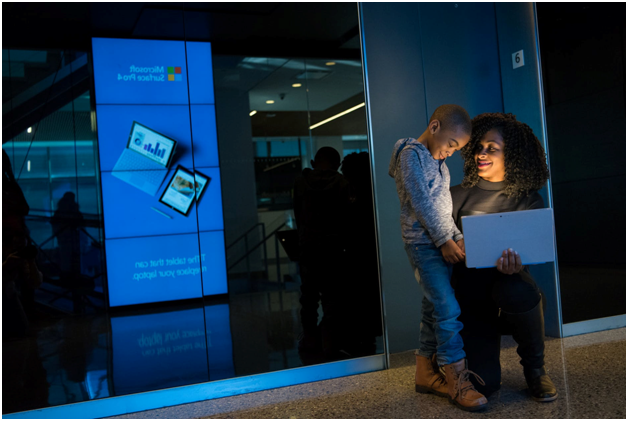 Best Apps for Keeping Kids Active 
Ever noticed why kids always take a grip on something new, better than any of us grown us? This is because children have the best brain and knowledge to understand technology at an early age. Their brain and nerves are in a state of development, and a developing brain learns things better than a developed one. So, kids, these days know how to operate smartphones, how to run a computer, and even speak multiple languages.
When a child has an access to a smartphone, he or she can easily understand the user interface due to its ease of use, along with their curiosity to know everything. Although learning is a good thing, children tend to get addicted to smartphones due to the games and other applications avail of them. As a parent, you should always try to control your kids and limit their activities on laptops, smartphones, and tablets. Sometimes they can get into inappropriate things which aren't good for their development. But not every app is bad for them. For this reason, we have listed some smartphone and tablet apps that are best for the learning and brain development of children.
These apps are completely safe for your children. Some are educational, and others are games that can help open up your kid's mind. So download them on your mobile phone and let your kid play them for a limited time and under your supervision. We recommend every parent or elder brother/sister to provide a proper supervision to their kids and younger siblings because they can guide them properly when using a smartphone. Some of these applications may contain in-app purchases, and kids shouldn't click on that option or you may end up paying for it. Also, you may have access to your bank account from any bank direct application, so these things are sensitive. Make sure your kid doesn't meddle with them.
Tynker Coding for kids
Tynker is one of the simplest apps available on iOS or Android smartphone. It is very visual and kids can use it to move blocks to build a code. With this app, kids can easily learn the basic logic of coding, along with developing their brain. Coding is indeed something that requires interest from an individual from a very early age. This application is perfect for your kids if they have even the slightest interest in developing a career in programming and coding. Tynker also allows your child to program drones to fly them. It is certainly a great choice for a kid to play in an adult supervision.
Think & Learn Code-a-pillar
Another coding application for kids on our list due to the demand and interest of today's children. This application can help your kid to solve coding issues and problems by finding their way through a maze. It also encourages them to think and clear obstacles, with each obstacle harder than the previous one. It develops planning, sequencing, numerating and problem-solving skills in the young ones.
Bee-bot
A simplified app for our kids that teaches them to develop directional language skills in an interesting way. Kids can use arrows to move forward, backward, right or left to move around. It helps them make their reflexes faster with each progression of level more demanding than the previous one.
Shapes toddler preschool
This is an amazing app that can make your kid ready for preschool with exciting puzzles and other games that involve color identification, numbers, shapes, and letters. This app is so friendly to use that a kid can easily move around in the smartphone without even closing the game. Controls are quite easy to use and it makes the use of flash cards for a child to learn.
Endless Alphabets
A unique application with interactive features, it is perfect for every kid and you must download it without giving any second thoughts. This educational application can teach kids about the alphabets and how they form to make words. It can enhance their vocabulary even before starting preschool. Your kids can become more confident in a good way and can achieve better results in school. It also allows them to learn without rushing, stress or pressure, at their own pace.
Rosetta stone
This application teaches kids how to speak, learn and read before their preschool. This application is ideal for parents who want their kids to get a little bit of know-how before starting their schooling. This application can also help them learn Spanish and plans to introduce other important languages as well in the future. This app is truly a savior for those kids who are falling back in developing speech and reading skills.
Any career oriented application
Kids are known to develop a certain interest in the very young age. An interest that can shape their future lives and career afterward. Although the interest is developed at a very young age, kids don't realize until they are grownups. For this reason, we recommend you to identify their interest by indulging them with certain apps that can determine their interest. For an instance, there are different wallpaper apps or travel agency applications where kids can see amazing and beautiful backgrounds of mountains, rivers, oceans and etc. This can build or identify their interest in becoming a geologist, traveler, alpinist, naval officer, pilot, or any other area where his or her interest lies.