CAT Preparation: How to Choose the Right Coaching Class?
Our earlier two articles tried to give you an idea about CAT preparation. One article (CAT Preparation: Do you need a coaching center?) tried to help you decide whether you need external help in terms of coaching center for your CAT preparation and the other (CAT Preparation: Should you choose online coaching class?) gave you the insight on the benefits of choosing online coaching over offline coaching, if you decided to opt for one. If you decided that you'll need a coaching center help for your CAT preparation, then this article is for you. It will help you in choosing the right coaching center for you. This article describes the factor you should consider when choosing a right coaching center for maximum output from your CAT exam. While individual requirement may vary following are general factors one should keep in mind when shopping for a CAT coaching center.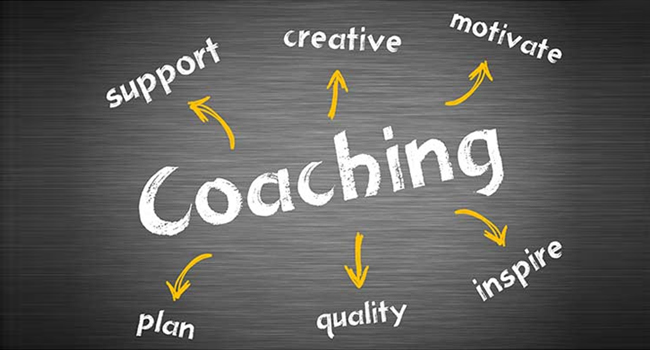 Trial Period: 
The whole purpose of enrolling in an online coaching class is to help you prepare for your exams at your comfort. So, if you're not comfortable with the style, content, faculty or the teaching methodologies of the class, you're not gaining anything, in fact, are losing your valuable time. So, it's always preferable to ask for a trial period. Commonly called as demo classes, the aim of the trial period for you is to try out these classes and choose that best that fits your learning requirements. Even better if you ask for more than one demo class or a prolonged trial period.
Educators: 
The most important factor deciding to opt for a particular coaching class is to analyze the competency of its educators or faculties who will be teaching you. Not only that, you'll have to research about their educational qualification, their professional experience and their achievement which makes them better equipped to teach the subject content but you'll also have to analyze their teaching style, their willingness to go extra miles if needed to help you better understand the content, their motivation, and enthusiasm. A better teacher can drastically change your outcome.
Evaluation of the Past: 
Gather all the historical data available for their past performances. Your aim is not to see how well they did on their previous exams but also to see the patterns. If an institution claims for a very high performance for last year or two but previous years don't match up to their claim, chances are they might have gotten lucky for that year. Also, consistency is the key, opt for a coaching class that has performed consistently even that means a year or two of low performances over the institution that has performed well in last year or two but can't support it consistently. Sometimes the past data can give you much more insights, for example, some institution might be very good at a certain aspect of syllabus while lagging in other, choose an institution which is strong in the area where you're weak.
Resources: 
Evaluate the availability of the resources. Check if the resources are available to you anytime you need regardless of its demand. The resources must be sufficient for all the students enrolled in that institute, because the closer it gets to the exams, the higher the demand will be and it will be crucial for the students to get access to the material. The mock test should be available to you as many times as you needed.
Another factor to consider in resources is not only the availability but quality also. Make sure the resources they're providing are updated with current exam patterns and holds value rather than just being a showcase item in the list of resources provided. Check extensively and periodically, compare it with other and try to judge not only with respect to the value they hold for a better outcome in the exam but also its ability to help you better understand the content itself.
Peer Review: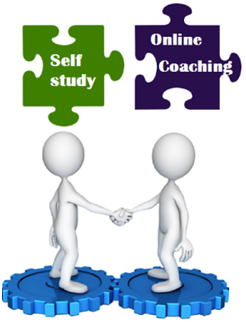 The best judge of a coaching class will be other students who've gone through the same experiences and process that you're going through right now. Ask around, do your research. It is considered a safe bet to opt for a reputed brand name since chances are that they have a good reputation for a reason. But again, in the era of digital marketing, you don't want to give greater importance to online reviews as much. Evaluate the review and reviewer both, try to find more information about the institution too. Nothing wrong with going with little-known institution, if their performance consistency, faculty, content and teaching style impresses you, for example, Handa Ka Funda might not be considered as top most brand but because of its quality offerings more than 15, 000 students from more than 100 cities have chosen them instead of top brands for CAT coaching.. In the absence of time for more research, most students end up opting for reputed brand names though.
And Finally, it's you, who have to study there for an extensive period of time and it you who are the best judge of your learning requirement and comfort, so you should be able to judge best the institution that fulfills all your requirements and makes you most comfortable for the study. Don't opt for herd mentality and don't follow blindly to your friends, choose the one that suits best to your requirements.
This article was written by Krunal Sagan, co-founder of Epecate and founder of Starstuff Management Consultancy Follow him on Twitter @krunalsagan