DTU or NIT: Which One is a Better Option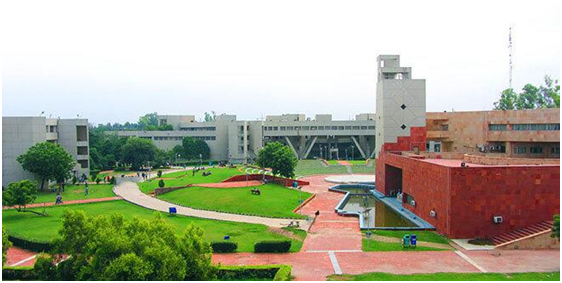 The main motive behind opting for IIT JEE Coaching is getting into the tops IITs of India and getting better placements comparatively. IIT has its own reputation and name which is peerless. What do you do when you don't get that good score in JEE ADVANCED as well as BITSAT? You have two choices; you either try harder to score better next time or try for the other two competitive institutes like DTU or NIT. While IIT stands away from the crowd, there is a thin line of distinction between the two viz. DTU and NIT. Which one is better is the question. Which one to choose? DTU, as well as NITs, have a few pros and cons that one has to consider before choosing the better of the two.
The difference might be jarring to one student but may be of least importance to the rest. Let us, therefore, have a sneak peek into the facilities of both the colleges so that you can make the right choice.
DTU or Delhi Technological University is a dream of most after IIT colleges. There are reasons for which students seek for admission in DTU over NIT. Let us find out through a comparison of the parameters as mentioned below.
Infrastructure
Placement, Salary Package and Ranking
Salary Package
Fee Structure
Startups by DTU and NIT alumni
Positions held in various organizations
 Infrastructure of DTU and NIT 
DTU
NITs
DTU is located in Delhi which is an ideal location for most of the students and as there is a huge competition in terms of colleges, the infrastructure of DTU is a mesmerizing one. You name it and you have it there. Library of all types; books and electronic are present for the help of the students. It has a well equipped training center for the faculty.
NITs are located in various parts of India and mostly in outskirts. Of the 31 NITs present, the top three NITs have the best infrastructure. They have well equipped libraries with books updated every year.
It has 8 boys hostel to accommodate 1284 boys

and 5 girls hostel which can accommodate 334 girls. It looks to be quite spacious. An outstation student can spend days luxuriously within the campus that are well equipped with modern canteen and shopping complex.

NITs have recreation rooms meant for relaxing when they are not doing their course study. The room has cable TVs, internet and magazines. They have cafeterias separate for the faculty and students.
 Placement, Salary Package and Ranking 
DTU
NITs
Every year almost every student gets placed from DTU. For its 100% record and being able to fetch the highest package of 1,05,000 USD which is approximately Rs 70 lakh in the year 2014 has made it rank the top in placements by Outlook. Frequently visiting companies in the campus are Amazon, HCL, Aditya Birla Group, KPMG, Kotak Mahindra Bank, Taj Group of Hotels, TCS, IBM and Genpact.

While the highest salary of a DTU pass out in the year 2016 is 1.27 crore for an international placement and Rs 20 lakh for domestic placement.

NIRF ranking of DTU is 39.

NITS don't have the record of 100% placement; however most of their students are placed in reputed companies every year. The highest salary fetched by any student in the year 2014 is Rs 32 lakh. Companies that visit NITs are HCL, Mahindra, Wipro, Multinational banks etc.

The highest salary offered to an NITian in the year 2016 is Rs 27 lakh.

NIRF ranking of NIT Trichy is 11.
 Fee structure
The fee structure can be divided into tuition fee and hostel fee. The annual tuition fee of DTU is Rs 1,38,000 and the annual hostel fee is approximately Rs 40,000. As there are 31 NITs and the fee structure does vary, the annual tuition fee ranges from Rs 45,000 to Rs 83,000 while the annual hostel fee ranges from Rs approximately Rs 6000 to approximately Rs 35,000. The value may be different when you check with the college by a small difference.
The route to startup is the new route to Modern India. How can we not include that?
Startups by NIT and DTU alumni 
DTU
NITs
One of the most popular startups is Paytm and the founder is Mr. Vijay Shekhar Sharma.

In the year 2016, 67 startups have been formed by the students and employees of DTU.

Bloom Energy is the name of a known startup by Mr. K.R Sridhar.

While NITs have been able to gift 100 startups to the country. To name a few are Cozee homes, Practo and Sulekha.
 Respectable positions held by the alumni of both the colleges 
| | |
| --- | --- |
| DTU | NITs |
| Vinod Dhaman also known as the Father of the Pentium Chip | Rajesh Gopinathan, Chairman of Tata Sons |
| Manish Khera, Airtel Money (Former CEO) | Nitish Kumar, Chief Minister, Bihar |
| Rajinder Kumar, recipient of Padma Bhushan and an Chemical Engineer | Suresh Pachouri, Parliament Member |
| Meera Mukherjee, a noted sculptor | Deep Joshi, Pradan's Founder, Padmashree and Magsaysay Award |
| Raghbir Singh Bhola, World famous Olympian, Arjuna Awardee | Samir Barua, IIMA Director |
| Ravi Grover (Director of Homi Bhabha National Institute) | Prafulla Kumar Das, Retired Engineer in Chief, Odisha |
 DTU tops the chart in terms of placement and salary packages. Well, with great placement, modern infrastructure and much more, there are a few points NIT outranks it.
Ask any student pursuing Engineering or engineering aspirants in IIT JEE Coaching, NIT is a name known to everyone. It is so popular that even the students of other disciplines like Arts, Commerce, Music and much more are acquainted with the name. It is that big shot a name. Without any comparison, many people choose NIT for its goodwill so far. If you are in dilemma and understand the competition between DTU and NITs, doing a little research won't hurt.
There are highlights and lowlights of every institution and you can just go on about each of the Engineering colleges or for that matter any college. What matters is the zeal you have. If you are not passionate enough and you have somehow got into an IIT, you may not do well even there. On the other hand, we all know that no college stands at par IIT; be it the ranking, the placement, the infrastructure, the faculty etc.
Decide carefully. Don't rush. As per me, students should always consider the pedagogy and scope of learning in a college. If knowledge is acquired, the student can excel in any sphere of life or any career. What do you get after 4 years of fun and frolic? IF you get a good job, that's your luck but if you don't, you will blame the teaching staff. Before it is too late and you get swayed by the outer beauty, take the call.
I hope this comparison makes your decision making easy.
Let us know your decision and why.
Author Bio:-
Aditya Singhal is the co-founder of Askiitians, an online coaching platform for IIT JEE, Medical and School Entrance exams. It is his passion and vision to help the engineering and medical aspirants that he along with his co-founder started with this venture. He had worked with Kurt Salmon Associates, a reputed American Management Consultancy