2019's Best Mobile Apps Which You Can Download for Your Kids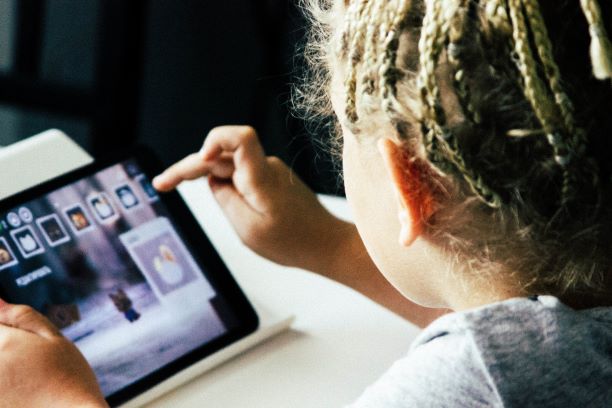 Technology has engulfed the whole world. Today's, kids are aware about the technology right from their birth. Leave alone the TV, children are very much familiar with the mobile phones and apps. After school and playing time, parents complain about the child's naughtiness at home. Each child's parent are concerned about how to keep their children busy and mentally active.  Of course, if the children are busy, it is a huge sigh of relief for you too!
Here are a few best that will not only impart and enhance your kid's skills but also entertain them.
1.    Coding Games for Kids
It is an amazing application through which kids can learn sequential visual coding. The app has many in-built free games that motivate the children to solve problems, improve logical thinking and increase their memory in an enjoyable and interactive environment.
Here are the topics which the app covers:
Sequences – The command is executed exactly in the same order of events which the coder enters.
Loops -It repeats a set of commands.
Functions – Functions can be used anytime as per the coder's wish or requirement.
Debugging – The process to find or correct error in the given program.
Arrays – An array is a collection of similar type of objects .
Advanced – Use the combination of the above commands.
Coordinate – Helps to learn movements based on X & Y coordinates.
2.    Elephant Learning
This app claims to be the best and the most effective app for learning Math. The app provides a choice of 21 interactive math games that are related to a particular theme and title. The interface and graphics are very attractive to involve the kids in learning and having fun. The app has a salient feature which detects the gap in understanding of the students.The developers of this app have partnered with University of Denver to create Advanced Curriculum Technology.
3.    Mussila Music School
It is an app for children 6 to 11 years of age. Through this app they can learn the basics of music. This app dives in the adventures of the Mussila band on a musical journey. It helps them find the music, clothes and create their own music. The app allows the users to record music and play piano notes. Kids can practise simple songs and develop sight-reading skills. They can practice playing with one or both hands and can even ramp up to more intermediate skills such as chords and arpeggios. They can earn stars and level up with consistent practices and performance.
4.    Toonia Colorbook
This is a free app for iPad. Toddlers and preschoolers can use for colouring books. This cute colouring book provides the kids with a lot of themes and pages for free. Amongst many digital-colouring apps, this app proves to be a great one to encourage and entertain the kids.
5.    YouTube Kids
This app is a kids version of YouTube for kids under 8 years of age. It offers a family-friendly media space and allows kids and parents to quickly find the entertaining apps for kids which are perfect for their age. The app provides kid shows, music, videos, channels and playlists. The app has a huge content from the classics like Thomas the tank engine and friends and simple song videos like Mother goose club. The best part is the interface which is designed with big buttons and is very kid-friendly. This app has parental controls to keep an eye on your kids and you can even set the timer so that your kids do not keep watching for a long time. The most fascinating point is YouTube Kids is free.
6.    Amazon FreeTime
This app provides a fun space for children above 3 years of age with books and movies and a variety of other kid-friendly stuff. The apps includes educational brands like Disney, PBS and Nickelodeon through which kids can get entertained and learn at the same time. The app also has parental control which allows parents to keep a tab on the things that the kids are watching and also set limits and configure educational goals. They can even restrict certain categories which they find are not appropriate for their kids. The app has a safe web browsing mode that makes sure the kids access only the sites they are meant to browse. The service is free for 1 month and the subscription costs $2.99 per month for Prime members and $4.99 per month for everyone else.
These apps are definitely a great idea to download for your kids and send them on a journey to explore their passion be it painting or Math or even coding.
If you are in the technology business and wish to develop interesting apps for kids you need an expert to help. Maybe you should find a great partner who can help you develop an app for kids' entertainment. Engaging kids using these apps will definitely help them in finding out their passion and in turn your "Jack" will not become a dull boy!
About Author:
Vishal Virani is a Founder and CEO of Coruscate Solutions, a leading mobile app development company. He enjoys writing about the vital role of mobile apps for different industries, custom web development and latest technology trends.